Company Insight Sponsored by Metas AS: Marine Ecosystems Technology
Metas AS celebrates our 10th anniversary with the launch of a new subsea monitoring system to protect the marine environment.
M
etas AS is celebrating our 10th year in operation. As a spin off company from the Institute of Marine Research in Bergen, Norway, we have always focused on the marine environment and how we could improve knowledge, safety and sustainability.
The WAAM System
Over the years we have developed many products that support research and knowledge development, but this year we are proud to introduce our first product focused on directly protecting the marine environment from harm, our Wide Area Active Monitoring (WAAM) System.
The WAAM System has been developed in collaboration with oil and gas operators, research institutes and commercial suppliers. The goal of all participants was to develop a monitoring system that could watch a large area of the ocean around subsea oil and gas extraction and distribution sites and identify if everything is in a safe condition or if a risky situation is developing.
Risky situations in the subsea marine environment include small, medium or large leaks of hydrocarbon liquids or gases, incursions of unwanted equipment that could damage infrastructure (dropped objects, commercial fishing gear, unplanned ROV/AUV operations) and even large natural gas releases that could destabilize platforms or infrastructure support, like methane hydrate release.
Over a four-year period, multiple technologies were investigated, and one met the project criteria, active sonar-based monitoring. While this system got responses from all targets of interest within the one-kilometer radius from the sensing platform, it quickly became evident that a school of fish with swim bladders could look like a large gas release from the sea bed if we relied solely on the acoustic response. A human operator could be trained quite quickly to differentiate and spot the trends, but we knew that was not a sustainable solution.
Advanced Machine Learning was the solution we needed. It allowed us to train the system to recognize where equipment was on the seabed, whether a bubble was a fish or a free-floating gas bubble, and whether that bubble originated from equipment or the seabed. Once a computer was involved and utilizing machine learning, we expanded dramatically the capabilities of the system.
WAAM with installation Bracket
Instead of looking for bubbles of oil or gas, the system could track all targets, mark their positions, how they changed, AND determine if this is unusual behavior worthy of reporting. The subsea oil and gas operators seized on this functionality as they had been experiencing false alarms from their existing leak detection systems. The ability to analyze with machine learning meant that any stead-state response could be ignored, and every variable target could be tracked and given a risk assessment both individually and as a part of the global environment under observation.
This functionality was highlighted in an article by Teknisk Ukeblad in Norway in February 2019, where both the Norwegian Petroleum Safety Authority (PSA) and Equinor, the main operator supporting development and installing the first systems, stated how interesting and important this type of technology will be for operational safety (https://www.tu.no/artikler/aktiv-akustikk-avslorer-olje-og-gasslekkasjer-under-vann/458900). In the article, PSA's Subject Leader for Construction Safety, Geir Loeland stated subsea detection should be prioritized higher both because there are more subsea installations and because much of the equipment is getting old. This situation is true not just on the Norwegian Continental Shelf, but many subsea basins around the globe. Some subsea infrastructure has greatly exceeded its original design life of 20 to 25 years and those designs were put subsea before the industry had modern standards in place for some design elements.
As Metas celebrates our 10th anniversary in June with the addition of the WAAM system to our growing product portfolio of asset integrity monitoring equipment, we look forward to continuing our collaborations across industry boundaries, helping our clients ensure that their subsea fields can continue to operate as safely as possible with the absolute minimum impact on the marine environment. Please contact us if you have any questions or enquiries.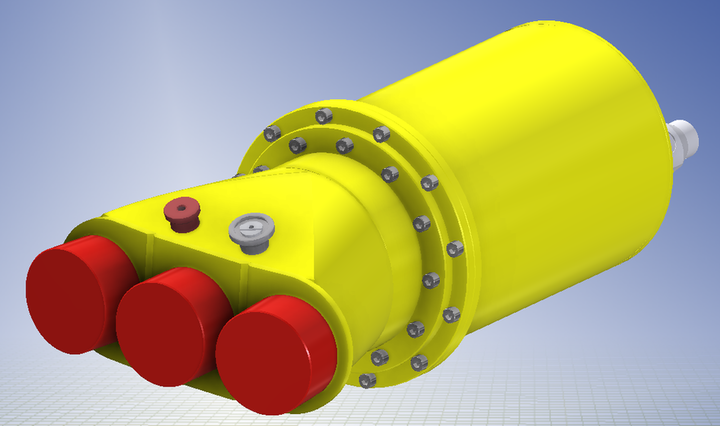 Near Area Active Leakage (NAAL) System