United Metallurgical Company, OMK, is the leading Russian manufacturer of products for top energy, transport and industrial companies, namely steel pipes, including those for the offshore pipelines
T
he company produces steel, rolled products, pipes, pipeline valves and fittings, railway wheels and automotive springs. OMK consists of five large metallurgical enterprises all over Central Russia between Moscow and the Urals: Vyksa Steel Works (AO VMZ, Nizhny Novgorod region), Almetyevsk Pipe Plant (AO ATZ, Republic of Tatarstan), Chusovoy Metallurgical Works (AO CMZ, Perm region), Trubodetal (AO Trubodetal, Chelyabinsk region), Blagoveshchensk Valves Plant (AO BAZ, Republic of Bashkortostan).
Flexibility with system
OMK's strategic partners are the leading Russian and international oil and gas, transportation and engineering companies: Gazprom, Russian Railways, Lukoil, Surgutneftegaz, Sibur, ExxonMobil, Royal Dutch/Shell, General Electric, Samsung, Kamaz, GAZ, MAZ, etc. OMK's products are shipped to 20 countries worldwide.
OMK continued to implement its chosen strategy of long-term expansion, improving efficiency and strengthening the company's position in the industry and on the markets. The objective is to become the key supplier of integrated solutions for the oil and gas industry and the most efficient metals company in Russia. The chosen model is based on the development of own state-of-the-art products, including import-substitution products, which meet customers' most stringent requirements, both current and potential.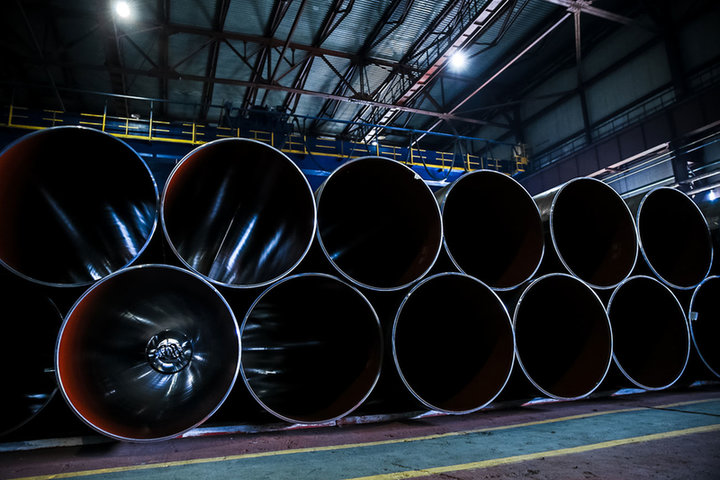 OMK's Large-Diameter pipe division includes a modern heavy plate mill HPM-5000 and the pipe anti-corrosion coating application facility. The shop operates two pipe mills (ERW Pipe Mill 1020 and ERW Pipe Mill 1420) for pipe 1,020 and 1,420 mm in diameter with a gage of up to 48 mm. The facility's capacity is as much as 2 million tons of large-diameter pipe a year. Thanks to the high quality and timely orders execution, the company's pipes are used in the construction of major oil and gas pipelines.
For example, OMK delivered LDPs for the construction of the Baltic Pipeline System, the Sakhalin-1 and Sakhalin 2 Projects, the North European Pipeline, the Eastern Siberia-Pacific Pipeline as well the Power of Siberia Pipeline System, and other mainlines. The company's pipe mill was the first in the country to develop the capability for making pipe for underwater pipelines according to the sctrict international DNV standard. As a result, in 2007, OMK became the only Russian producer to be trusted with LDP delivery for the construction of the challenging Nord Stream underwater gas pipeline from Russia to Germany along the Baltic Sea bed. In 2016, the company was granted the privilege of delivering 730 km of large-diameter pipe for the Nord Stream-2 gas pipeline under a contract signed between OMK and Nord Stream 2 AG. That order became the largest spot pipe contract in OMK history.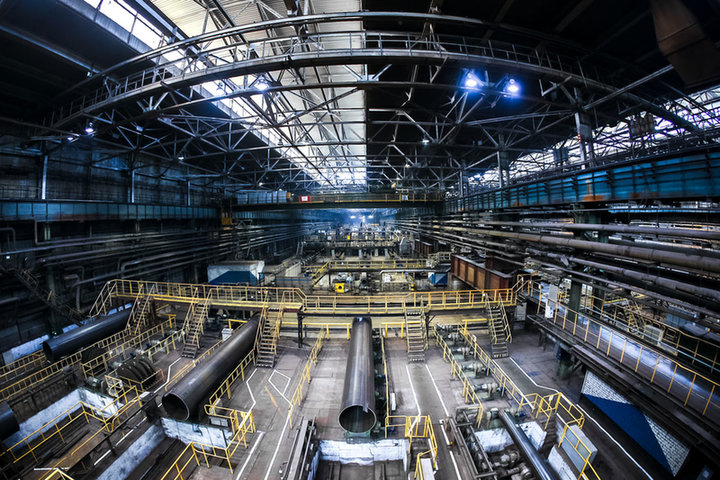 Nowadays the company further develops the pipe production facilities. OMK has invested over US $6 bln in facility upgrades with over $3 bln invested in the last 10 years. Most of the money has been invested in Vyksa Steel Works plant in Central Russia. This is where Russia's first line to make 1420-mm LSAW pipe was commissioned (2005) as well as an integrated casting and rolling facility (2008), Wide Plate Mill-5000 (2011), etc.
Currently, OMK is investing record amounts in pipe production facilities: with over $2.5 bln in upgrades planned. Based on the investment program, OMK is expecting to improve its competitive standing, focus on making technologically advanced product, and achieve leadership in product quality and manufacturing cost. In particular, a project to upgrade line pipe production launched in 2016 is in full swing right now. The project will upgrade all existing lines to make OCTG pipe and expand the line of electrically welded pipe for well construction by making pipe in the range from 139.7 to 426 mm and acquiring the capability for tubing.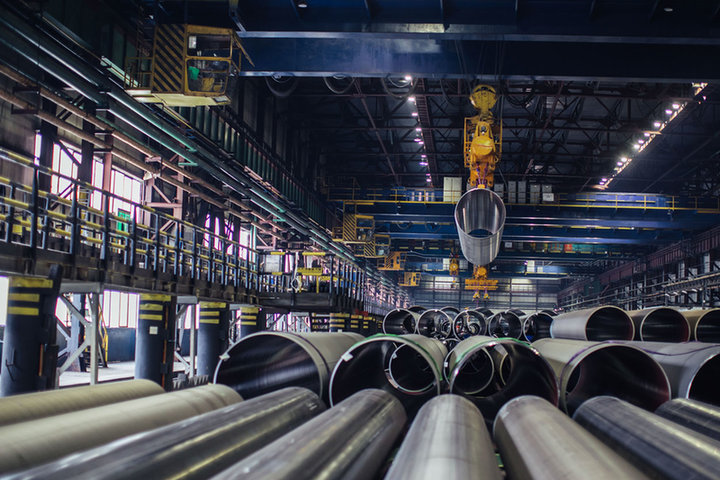 Contact Information
United Metallurgical Company (OMK)
115184, Moscow, Ozerkovskaya nab. 28 - 2