Sponsored by Omnidex Laser
Servicing the Scottish Oil & Gas industry in 2021 and beyond.
How to overcome the new challenges
Operating in the harsh conditions of the North Sea, Scotland's oil and gas industry has always been a highly competitive scene. Slashed energy prices and fluctuating demands posed new challenges to oil and gas companies, which required more flexible and cost-effective supply chain solutions.
T
he oil and gas industry has been hit by several storms in 2020. The worldwide pandemic, a weakened global economy and geopolitical rivalries between Saudis and Russia have led to a turbulent energy market.
Despite the headwinds, Scotland is well-equipped with a highly skilled workforce and well-developed infrastructure to succeed in a challenging 2021 and beyond. To cope with a more dynamic market, oil and gas businesses in Scotland need to restructure their supply chain with more flexible and cost-effective manufacturing solutions, and this is where Omnidex can offer their expertise.
Led by highly experienced manufacturing experts and industry veterans, the Omnidex Laser Team is dedicated to support businesses in Scotland, with a major focus in the oil and gas sector. Strategically located in the Central Belt of Scotland, the newly established Omnidex Laser facility can service the key energy ports in Scotland with next day delivery capabilities. Companies can take advantage of Omnidex Laser's state-of-the-art precision metal profiling services and their Omnichannel Manufacturing capabilities supported by their globally distributed facilities and over 200 sub-contracting service providers, leading to faster project turnaround time and better ROI.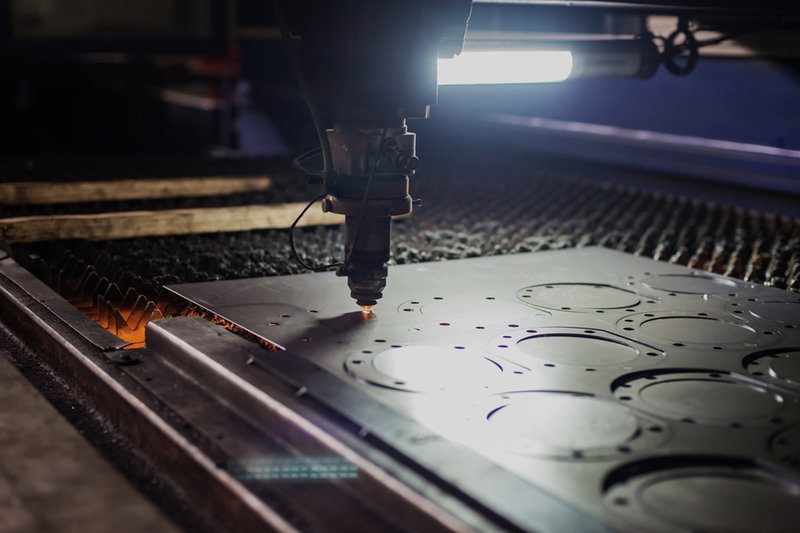 Cutting-edge manufacturing capabilities
Oil and gas exploration and production on the North Sea demands high quality and reliable equipment that can withstand the harsh conditions in prolonged off-shore operations, and maintaining the supply chain for these projects is a monumental task. Omnidex Laser operates a best-in-class line-up of metal cutting and bending machines, including Amada's ENSIS-4020AJ laser cutter and HFE M2 1704 Hydraulic Press Brake, and ESPRIT's Viper 4000 CNC Plasma and Gas Profile Cutting Machine to fulfil the needs of the oil and gas supply chain.
Laser Cutting Plasma & Oxy-torch CNC Cutting Metal Bending
The Amada ENSIS-4020AJ has a working area of 4,070mm*2,050mm and can handle up to a 1570kg table load with a repeatable positioning accuracy up to ± 0.05mm. The ESPRIT Viper 4000 has a working area of 8,000mm*4,000mm. Its plasma cutter can penetrate up to 64mm of metal, and its Oxy-torch cutting can handle up to 300mm thick of materials. The Amada HFE M2 1704 Hydraulic Press Brake can process sheet metal up to 4,230mm with a max bending capacity of 1,700kN.
Scottish companies can also leverage the Omnidex Group's global manufacturing network to fill any gap in the local supply chain. Omnidex offers a total of 73 different manufacturing processes, including high quality metal casting, metal and plastic fabrication, CNC milling and lathe turning, metal finishing and more.
Omnidex specialises in porosity-free Sand Casting, Die Casting, Investment Casting, Permanent Mould Casting, Lost Foam Casting and Shell Mould Casting, with a max capacity of up to 15MT. As a world-class manufacturing company certified to the ISO 9001 standard, Omnidex follows a series of strict quality management procedures to ensure the quality of services.
The Omnidex Project Management Team While all communications are based on English, the multi-lingual Omnidex Project Management Team is well-prepared to work with non-English speaking customers and third-parties. The Omnidex Engineering Department is a highly experienced professional team, always ready to support production planning, product design and development, and QA/QC services.
Setting course for a sustainable industry ecosystem
Omnidex is also committed to protect our environment. All manufacturing solutions are optimised to reduce waste, with highly efficient waste reclamation processes in place. The Omnidex Group has invested in a number of green projects, including reusable industrial filters, bio-degradable plastics and electric vehicle technology.
Omnidex aims at building a sustainable industry ecosystem for Scotland and subsequently for UK and beyond. On the economic aspect, Omnidex is bringing in more industrial capabilities to the Scottish industrial supply chain, and will continue to invest in Scotland and UK to empower the local industries. The company is also expanding, with a growing portfolio in the Energy, Marine, Mining, Construction, Defence & Security, Medical, Technology and Aerospace sectors. With this brighter future in mind, Omnidex will continue to pioneer in the manufacturing industry.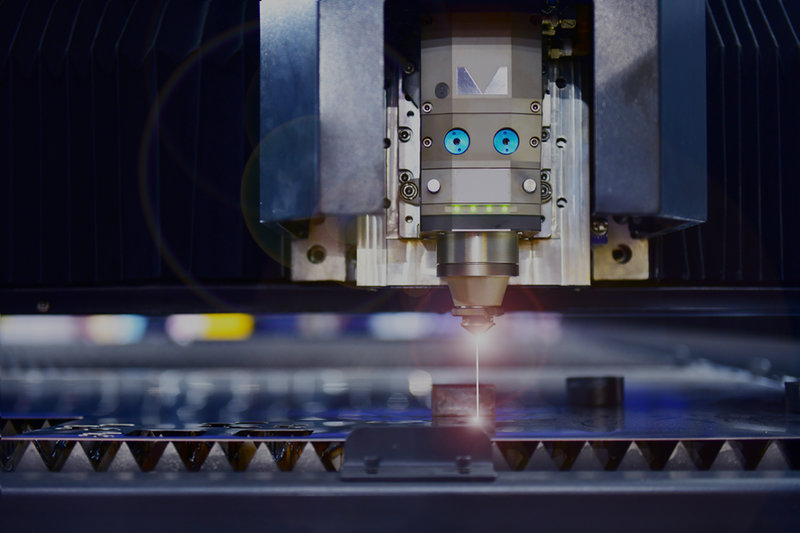 Contact details
Omnidex Laser
Unit 5, Lyneburn Industrial Estate, Dunfermline,
Scotland KY11 4JT
Tel.: +44 (0) 1383 277077