Advanced Measurement and Monitoring Technologies Developed for the Offshore and Oil & Gas Industries
Hawk Measurement Systems (HAWK) designs and develops award-winning products, technologies and complete monitoring solutions to help the offshore and oil & gas industries to increase safety, productivity and profitability.
Upstream, Downstream & Midstream Solutions
HAWK's Offshore and Oil & Gas level measurement products directly relate to the ever-growing industry standards, safety regulations and the need for rugged, reliable, and cost-effective equipment for flow and tank level monitoring. Our oil and gas flow meters are widely used in different components of the Oil & Gas industry from Upstream exploration and production, Midstream transportation and storage to Downstream refining and distribution. HAWK offers the instrumentation to track, data log the volume, remotely monitor and report each load whether it be freshwater headed to the well pad or flow back water sent to be treated. With the diverse use of HAWK's equipment in the Offshore and Oil & Gas market, our goal is to serve and exceed industry standards.
Unlike anything on the market today, this system is uniquely different due to the communication capabilities and compatibility with HAWK's Power over Ethernet (PoE) level sensors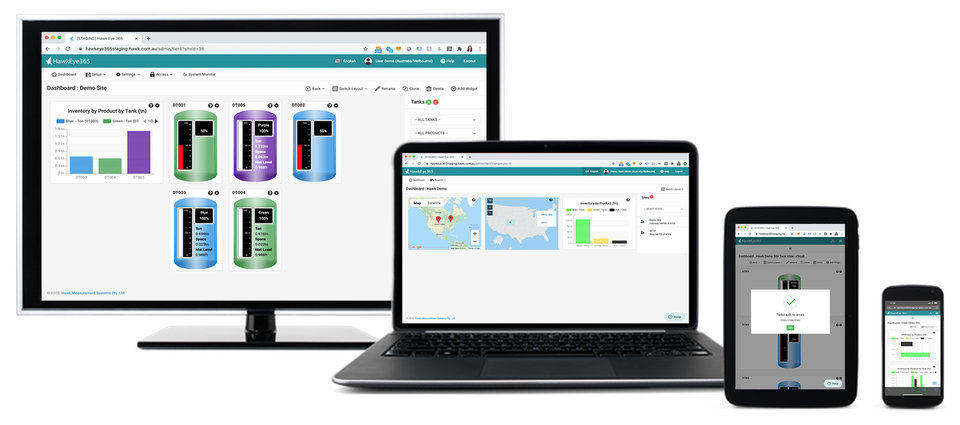 The Centurion Guided Radar (CGR) Level Transmitter with Power over Ethernet (PoE) is ideal for level measurement of liquids, solids, bulk materials, sludge, powders, granules for Level and Interface to a distance of 38m (124ft). This technology is not affected by pressure, temperature, viscosity, vacuum, foam, dust, changes in dielectric constant or coating of the probe.
For over 30 years, HAWK has been the world leader in level, positioning, asset monitoring and flow measurement technology. For more information visit, www.hawkmeasurement.com