Cutting CO2 from Maersk's offshore operations: a road worth travelling
The road to carbon neutrality is a long one, but one that must be travelled if the world is to face down the growing climate crisis. Andrew Tunnicliffe talks with Maersk Drilling head of integrity and projects Caroline Alting about its industry-leading CO2 reduction targets and the wider future of fossil fuels.
Change is coming to the offshore oil and gas sector. Perhaps that change has been somewhat drowned out in recent months, but nonetheless it marches forward at an increasingly fast pace.
The sector has been challenged to cut its carbon footprint and adopt more sustainable business models. It's a call that many stakeholders have answered willingly. Naturally, if you look hard enough, you will inevitably find criticism and praise in equal measure. It is true, there is work to be done by the industry to cut its emissions and it is an industry-wide challenge.
In its 2020 report, 'The Oil and Gas Industry in Energy Transitions', the International Energy Agency (IEA) asked: "should today's oil and gas companies be viewed only as part of the problem, or could they also be crucial in solving it?"
It seems many players already have a view that they are most definitely in the fight to address global greenhouse gas emissions, because or possibly in spite of their contribution to them.
As its title would suggest, much of the IEA's report focused on the transition from 'old' fossil fuels to more sustainable ones – a considerable societal and economic challenge globally. The truth, however, is that the switch will not happen overnight and fossil fuel use is likely to remain a critical part of the energy mix for many years yet.
That does not mean that oil and gas producers aren't acting. In fact, many are taking big steps to move away from the old and play a more meaningful role in addressing climate concerns. For some, 2050 seems to be the current target date.
Equinor, Lundin Petroleum, and BP have all announced plans to significantly cut their CO2 emissions by the middle of the century. Maersk Drilling, though, has gone a step further, announcing it wants to half its CO2 emissions within the next 10 years. Caroline Alting, the company's head of integrity and projects, explains how.
Andrew Tunnicliffe: Can you tell us a little about your 2030 reduction target?
Caroline Alting: Our target is to reduce the emissions intensity from our operations by 50% by 2030, with 2019 levels as the baseline. At present, there is no standard and no predefined science-based targets for how to measure reductions in the drilling industry. So, we have chosen to measure ourselves by three metrics: CO2 per contracted day, CO2 per drilled metre, and CO2 per revenue… We want to deliver a 50% reduction on all three.
The fact that we're choosing three metrics reflects the underlying complication that our rigs emit much more CO2 when we're drilling, compared with periods of other or no activities.
We estimate that we can deliver about half the target through a combination of efficiency gains and known technology. This is obviously a good thing, but it also illustrates that we are challenging ourselves by setting a stretch goal. The other half of the target must be delivered by as yet unknown means.
We are making significant investments in our innovation department, which is engaging with experts and innovators both inside and outside of the industry to identify which bets to pursue… it's important to note that we don't expect to find a silver bullet that will solve this. Reaching our goal will require contributions from a variety of initiatives and improvements.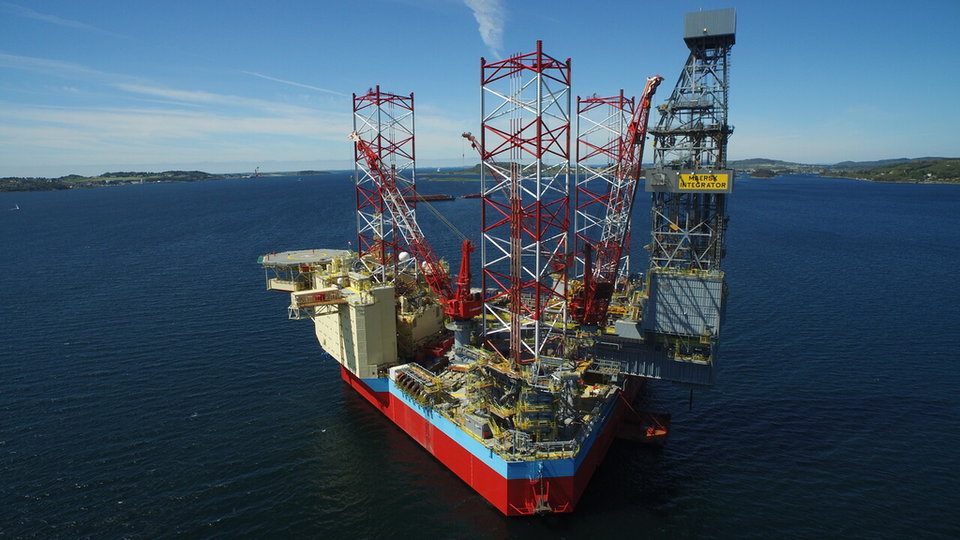 Can you share with us some practical examples of what you have done so far?
The first example was operating a rig on 100% shore power. Our jack-up Maersk Invincible was refitted to be able to accept power from shore; so it's basically connected to a cable from shore when operating on the Valhall field. Since that is in Norway, the electricity delivered is mainly hydropower, resulting in a near 100% reduction in emissions.
In many ways this is an ideal solution, with obvious limitations however; for example, in how far you are from shore. You're not going to roll out a cable from shore to a drillship operating in deepwater conditions, so deepwater drilling needs something different.
Our next major initiative was the upgrade of two further jack-ups, Maersk Intrepid and Maersk Integrator, to low-emission rigs with batteries installed to support hybrid energy consumption similar to what you find in a hybrid car. Excess power generated by the rig engines can be routed to the batteries for later use; removing waste of energy in this way of course also lowers emissions.
In addition, energy efficiency software has been installed that allows the crew and onshore rig team to monitor and optimise energy consumption in real time. Altogether, this reduces CO2 emissions by a double-digit percentage. The third component of the upgrades is the installation of NOx scrubbers, which can reduce NOx emissions by up to 98%.
These initiatives are obviously only the first steps towards realising our ambitions on emissions, but they will provide us with important learnings that we expect to be able to use across our entire rig fleet.
What are the challenges you face?
I guess you could say that our main challenge is found in the fact that we don't yet know where half the targeted emissions reductions will come from. But to me, this is exciting because it pushes us to seek out new solutions. Whether the solutions will be found in new fuel sources, capturing or somehow scrubbing emissions, or leveraging digitalisation in further efficiency gains, we don't know. But we will be exploring multiple possibilities.
It's worth noting that the industry doesn't exist in a vacuum. We're dependent on external circumstances, including the regulations we operate under. It's no coincidence that our most significant progress so far has come in Norway, because the Norwegian authorities have established incentives in the form of CO2 taxes and a tax regime that reward initiatives to reduce emissions. I believe we can benefit from engaging with authorities as an industry on these subjects.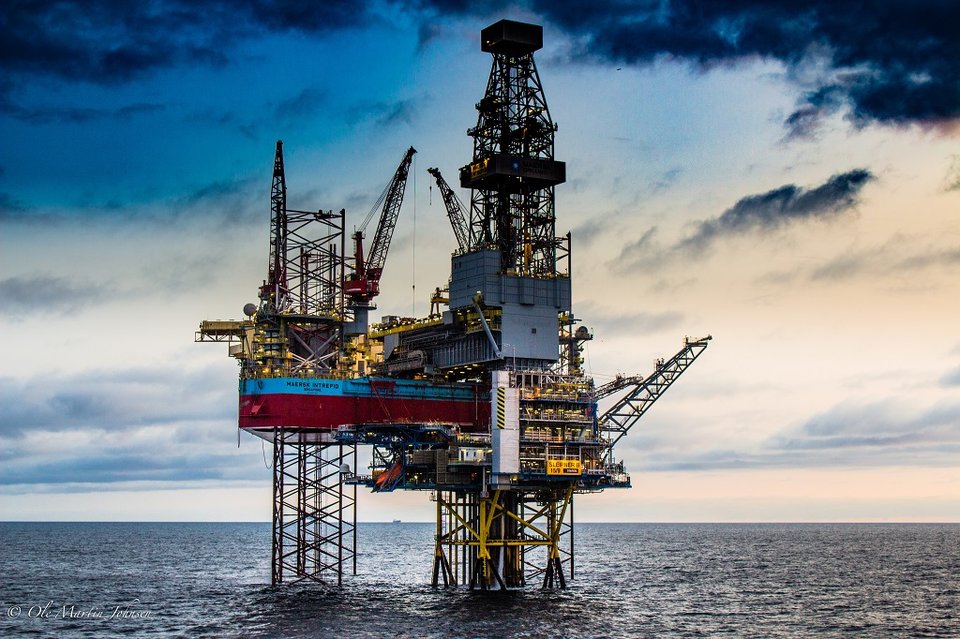 What future do you see for fossil fuels in the mid to long term?
We believe that the world will need fossil fuels for decades to come. Oil and gas accounts for more than half of global energy consumption today, and in their recently published 'World Energy Outlook', the IEA forecasts that by 2040, in their 'Sustainable Development Scenario', oil and gas will still satisfy 46% of the world's energy demand. This scenario also forecasts a significant increase in the use of renewables, but oil and gas will still play a key role in providing access to affordable energy.
We certainly see renewables as a significant part of the future energy mix… but oil and gas can't be completely replaced in the foreseeable future. It simply isn't possible to scale up the currently available renewable models and make them accessible everywhere and for every use within that time frame.
How has the sector so far tackled the issue of climate change?
The debate has been present in the sector for years now, and we have seen some initiatives that hold great potential – newbuilds being outfitted with batteries for use in hybrid solutions, the use of various digital solutions to monitor energy consumption and so on. I don't think we are lacking the skills to develop the technology, I just think that we need to move faster and with clear targets to aim for. I believe we need a sharpened focus on how we can do our part.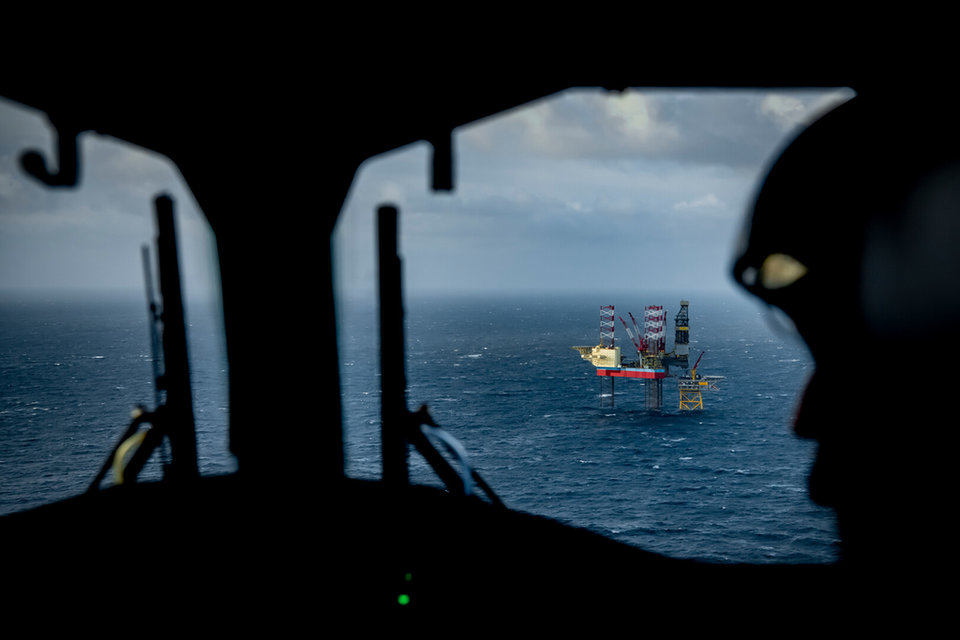 Is the sector as a whole on the right path?
MEMS gravimeters are made up of a little silicon mass on a silicon spring. When gravity pulls on the mass, the spring bends and you can read this out electronically. The problem is that if you move the device, the acceleration will also bend the spring. Any vibration will thus look like gravitational noise.
A solution is to create a gradiometer by putting two gravimeters perfectly aligned at a distance. Then accelerations will act the same on both, while the gravitational pull from a mass changes with distance, such that it creates a unique differential signal.
This can be used to navigate by mapping gravity along the trajectory of a vessel. The obtained gravity trace can then be fit to a gravitational map in a way very similar to fitting a height profile to a topological map. With that, you can determine your location in absolute terms – not just relative to where you started.
Main image: Caroline Alting, head of integrity and projects at Maersk Drilling. Credit: Maersk Drilling