Mocean and MO4: the one stop shop for offshore workability
Sister companies Mocean and MO4 supply the complete workability package for offshore operations. Starting with the tender phase, support during conceptual up to detailed engineering, and operational decision support. By using the most advanced methods available, we can aid our clients in using the maximum potential of their fleet.
M
ocean Offshore is a specialized marine engineering consultant, founded in 2013 and based in Amsterdam. It started with a focus on the oil and gas market, and has since then shown a strong growth in offshore renewables and marine innovations. The main purpose of the company has always been to support our clients with analyses using state-of-the-art numerical tools, aimed towards optimizing their operations. The engineering is complex, the solutions are however practical. With this approach it is possible to flag limiting factors and risks in early stages, and devise efficient and practical solutions together with our clients, to improve operational performance and mitigate risks.
An overview of the various engineering services Mocean Offshore provides is given below.
Heavy lift analysis for installation and decommissioning
Mooring system design and lifetime extension
Pipe lay
SURF
Logistics
Cable lay

Heavy lift analysis

Tidal energy engineering support

Wave energy converter engineering
WAAM with installation Bracket
Mocean's engineers are driven by developing a true understanding of the physics or human processes involved in offshore projects. This is where we deviate from other engineering consultants: we dive a little deeper and provide more accurate and relevant solutions. By going the extra mile, our clients can work safer and make more use of their assets.
Mocean Offshore's natural habitat is right in between scientific research institutions and engineering companies. We provide theoretically well considered solutions yet in a practical timeframe.
Understanding what goes on in the project and what drivers are in place to ensure a successful operation is of key importance. Not only physical but also human related, environmental or economic factors are to be considered. After finding the most suitable methodology together with our client, we focus on defining the physical limitations enabling swift yet safe operations and contributing to a successful project. In the operational phase we support by providing in-depth logistical support enabling the most efficient execution possible.
MO4 brings Mocean's advanced algorithms onboard, bridging the gap between engineering and operations and improving workability by more than 20%
During the many workability studies Mocean conducted and based on feedback from our clients, we identified a gap between engineering and operations. Current methods of determining workability are strongly simplified and inaccurate. This results in overconservative planning at the cost of the operator or contractor.
In the engineering process it is necessary to make many assumptions: mostly on the weather (no forecasts exists month before the operation) and on the vessel (the loading condition and weights are not precisely known). A snowballing of conservative assumptions takes place, which leads to a large workability loss in the operation, or rather unnecessary waiting weather. To get rid of these assumptions, MO4 was launched as a spin-off company from Mocean.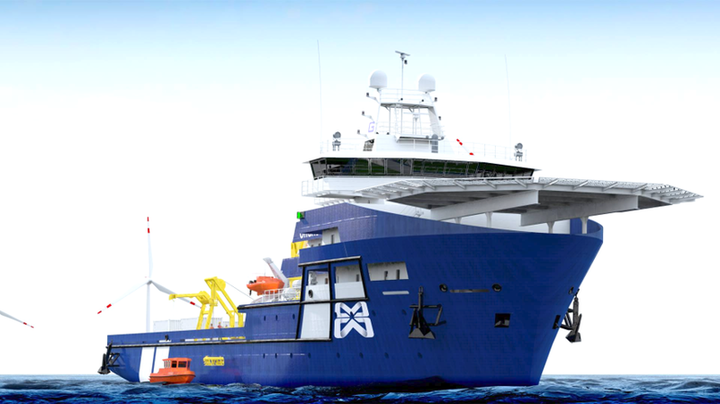 MO4 brought the algorithms to determine workability to the vessel. This is combined with the underlying raw data of a weather forecast. MO4 can predict workability with much higher accuracy than the conventional method of comparing forecasts of significant wave heights to allowable values. In our case studies we see that MO4 typically provides 10-25% more workability compared to working the conventional method. This can save the offshore industry billions.
MO4's software is used to plan and optimize operations up to seven days in advance. It contains details about the vessel and its operation. Operations usually consist of various activities, with different limits. MO4 makes it possible to find weather windows and if possible select the most optimal heading to perform an operation. All our systems are equipped with motion sensors. This helps in validating and improving the models, but it also gives a much better idea of the actual risks than monitoring wave height. This makes it possible to provide a decision regarding a critical operation based on data and facts, and consequently removing the guess work.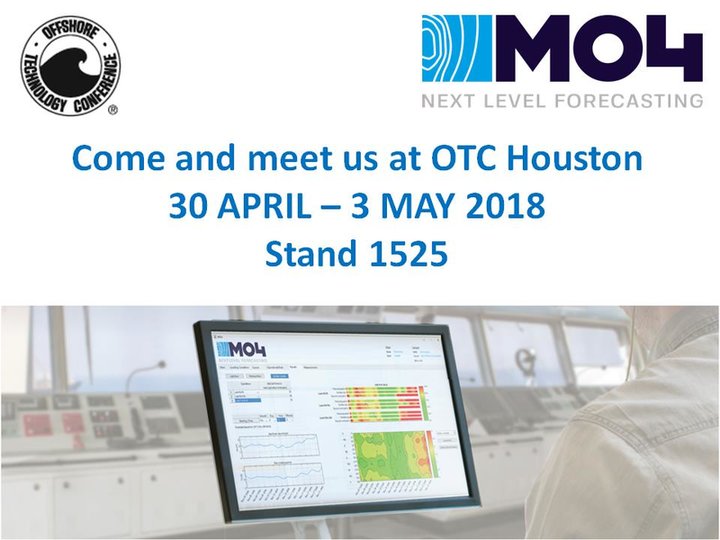 From the experience of numerous engineering projects within Mocean, we've identified that every operation has its own unique challenges and needs. Therefore MO4 is modular; there is a module for heavy lift, jacking, cable lay, personnel transfer and transit. We strive to bring innovations to the field. One such innovation is the forecasting of the footprint of a DP vessel. Currently, this is neglected. But for many operations that take place in close proximity to a structure, it can be extremely important.
Near Area Active Leakage (NAAL) System
Contact Information