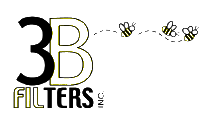 Manufacturer of High Pressure Filter Housings up to 40,000 PSI
Contact Us:
Phone: 1-708-636-6240
Toll Free: 1-866-3B FILTERS
Fax: 1-708-636-6251
4642 West 92nd Street, Oak Lawn, IL 60453
Email:sales@3bfilters.com
Its parent is Demco Products, Inc. which was founded in 1950. Demco Products is production and precision machining. With a 15,000 sq. ft. facility and more than 25 CNC machines, Demco has a history of performing engineering, design work, and manufacturing for customers in the areas of scuba diving equipment, medical oxygen supply, emergency breathing equipment and pneumatic cylinder equipment to name a few.
Beginning in 1978, Demco Products manufactured and sold a line of high pressure filter housings to other filter companies. This product line consisted of mini in-lines, in-lines and large T-types made from aluminum and stainless steel as well as a wide array of exotic metals. This product line was sold to the aerospace, petroleum and chemical processing industries as well as many others.
In the late 1990's, Demco made the decision to manufacture, sell and distribute its own line of high pressure filter housings under the 3B name.
Contact Us:
Phone: 1-708-636-6240
Toll Free: 1-866-3B FILTERS
Fax: 1-708-636-6251
4642 West 92nd Street, Oak Lawn, IL 60453
Email: sales@3bfilters.com