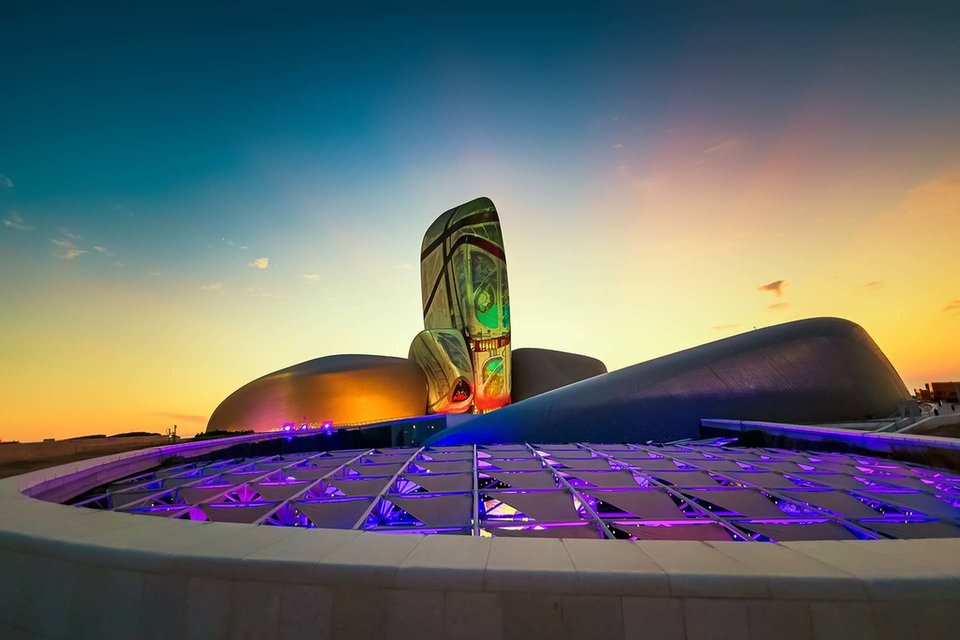 A history of oil and a future of what? Inside Saudi Arabia's green potential
At the end of October, Saudi Arabia announced it was accelerating its mission to decarbonise, with a new target of achieving net zero by 2060. While a seemingly welcome sign, the country has a lot to prove in the road to net zero, and doubts have been raised over the viability of its mission. Scarlett Evans investigates these claims.
Crown Prince Mohammed bin Salman's announcement of Saudi Arabia's latest carbon abatement target, to achieve net zero by 2060, came days before the start of this year's COP26 summit. Speaking at the Saudi Green Initiative Forum in Riyadh, bin Salman said that the goal is being set under its "circular carbon economy program in accordance with the kingdom's development plan".

The nation's biggest oil major, Aramco, also said that it will be setting a new target of carbon neutrality by 2050. In some ways, the announcement could be seen as the successful result of public pressure against oil and gas majors, yet the target is not in itself evidence of definite change, and the proposed green push has come under fire from environmental groups.

Among those who have criticised the announcement is Greenpeace, who say that the commitment is not strong enough, and called for the nation to address its indirect Scope 3 emissions, as well as direct Scope 1 and 2 products. Given the importance of the nation's oil and gas industry not only domestically but also internationally, it's a tall order, and doubts remain over whether the kingdom is able to do it.
A titan of oil
Saudi Arabia's oil industry is (and has long been) an integral part of its economy, providing 10% of the world's oil demands and contributing $161bn to the nation's economy in 2018 alone. The country's renewable sources remain in the minority, with a 2017 IEA report finding they made up just 0.02% of Saudi Arabia's final energy consumption, though the nation's Green Initiative seeks to change this.

Established in March this year, the initiative initially committed the kingdom to sourcing half of its power needs from renewable sources by 2030, as well as planting 450 million trees and rehabilitating eight million hectares of degraded land by 2030. While all are worthy targets in theory, concerns have been raised over their validity given the exclusion of Scope 3 emissions in its carbon abatement goals, as well as the fact that many proposed carbon-cutting methods remain in their nascent stages.

Solutions proposed to achieve the net-zero target include carbon capture and storage (CCS), as well as blue and green hydrogen – technologies that, while holding great promise, have not yet been delivered at scale, and will take significant investment to see full scale deployment.

Speaking on the matter, Greenpeace MENA's campaigns manager, Ahmad El Droubi says: "CCS, the cornerstone of a 'Circular Carbon Economy', at scale remains largely unproven and its potential to deliver significant emission reductions by the mid-century is currently limited. Safe, permanent, and verifiable storage of carbon dioxide is difficult to guarantee."

"There are many hidden climate impacts of such technologies, including the use of additional energy to compress, transport to suitable reservoirs, and to pump into the ground the captured carbon dioxide," he adds. "While blue hydrogen reliant on CCS also maintains the status quo of dependency on fossil fuels, a recent study has found that total carbon dioxide equivalent emissions are only 9%-12% less than for grey hydrogen, which is in no way sufficient to mitigate the climate crisis."

Instead, Droubi says the emphasis should be on replacing fossil fuels with renewable energy, energy efficiency, and energy conservation. Indeed, given its significant wealth and technological capacity, it is possible that the nation could provide a hub to accelerate these technologies.
A need for structural change
However, Kate Dourian, a non-resident fellow at the Arab Gulf States Institute in Washington, says that very little will change until the global energy framework adapts to allow renewables to take centre stage.

"Saudi Arabia has the technical capacity to manage huge projects. They have the infrastructure, they have the expertise, so they can be part of the solution," Dourian says. "But they also have to have a seat at the table. You cannot exclude oil and gas entirely because it still makes up the majority of the global energy mix. The challenge is to use technology to decarbonise oil and gas. At the same time, there is a need to tackle demand in order to manage emissions across the entire value change.

"You can't just penalise a company for producing a product for which there is still demand," she continues. "If you don't have demand, then there's no point in production. That's why it's one of the elements in a transition that needs to be stepped up – addressing demand in construction, agriculture, heavy industry, etc. It's in everything."

That is, while public perception is turning heavily in favour of cleaner energy sources, industries aren't yet able to rely fully on these resources and expecting economies to make that leap without the structures to support it is not viable.
Instability and initiatives
"Another issue is how a rapid transition might affect the political stability of oil dependent countries like Saudi Arabia, which has obligations under a social contract with its people," Dourain continues. "You have a country that is in the process of diversifying its economy and investing in new technologies to reduce emissions and develop a renewables energy industry but that will take time.

"Saudi Arabia has a young population and it needs to create new jobs through more private sector participation. Oil and gas revenue make up roughly half of the Saudi budget and it needs those earnings to drive the transition, which will not happen overnight. The kind of profits you can get from renewables does not equal the amount of revenue generated from the sale of crude oil.

"We can't dismiss the Saudi green initiative as fiction, but we need to bear in mind that even in the most optimistic net-zero scenarios there will still be a role of hydrocarbons," she says.

Ultimately, global efforts to shift demand away from oil and gas are needed before genuine change can be expected, and the draft deal from COP26 demonstrates the reluctance to impose strict limitations on these fossil fuel industries, with the document suggesting countries make "efforts" to phase out the carbon intensive sources. However, such a situation is not sustainable, and with public perception pushing towards a cleaner economy, it will be a balancing act to answer consumer expectations while still meeting demand.

"How, in an increasingly sceptical, carbon-conscious world, can you convince consumers that you're providing what you say you're providing – a carbon neutral system?" Dourain says. "We've got people pushing for a more rapid transition, but it's got to be in lockstep with developing the infrastructure to absorb it."

Transitioning to a clean economy is now almost universally acknowledged to be a necessity, yet when it comes to tangible action nations are still leaving much to be desired. Until we have the structures in place to make moving away from fossil fuels possible, pledges such as Saudi Arabia's are merely paying lip service to the issue, and structural reform is essential if we are to expect genuine change to be affected.