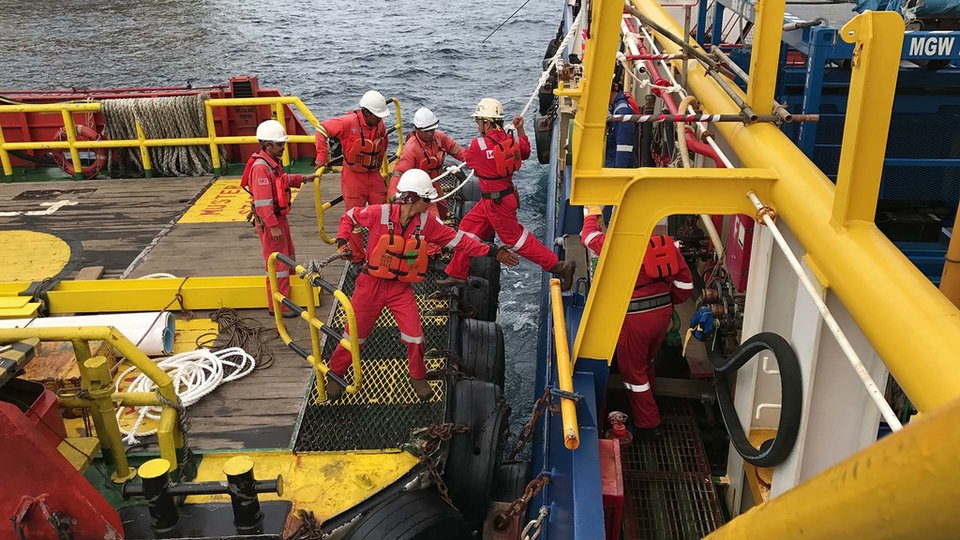 Q&A: shipping industry gains new framework to aid decarbonisation
Scarlett Evans speaks with Vincent Demoury, secretary general of the International Group of LNG Importers, about the association's latest framework for monitoring and reporting emissions from LNG vessels, as the sector makes moves to clean up its fleet.
As global economies shift towards a net-zero target, the shipping industry has come under mounting pressure to decarbonise, with nations including the UK, the Marshall Islands, the US, and Denmark pushing for the International Maritime Organisation to set a zero-carbon target by 2050. Yet tools to monitor and regulate emissions in the industry remain minimal – a situation that needs to change if organisations are to be held accountable for their emissions footprint.

This is where the International Group of LNG Importers (GIIGNL) comes in, with the group announcing this week that they have created a novel framework for monitoring and reporting greenhouse gas (GHG) emissions from the shipping industry – with a specific focus on LNG. Here, we ask GIIGNL secretary general Vincent Demoury how the new system works, and the role it could play in the quest for net-zero.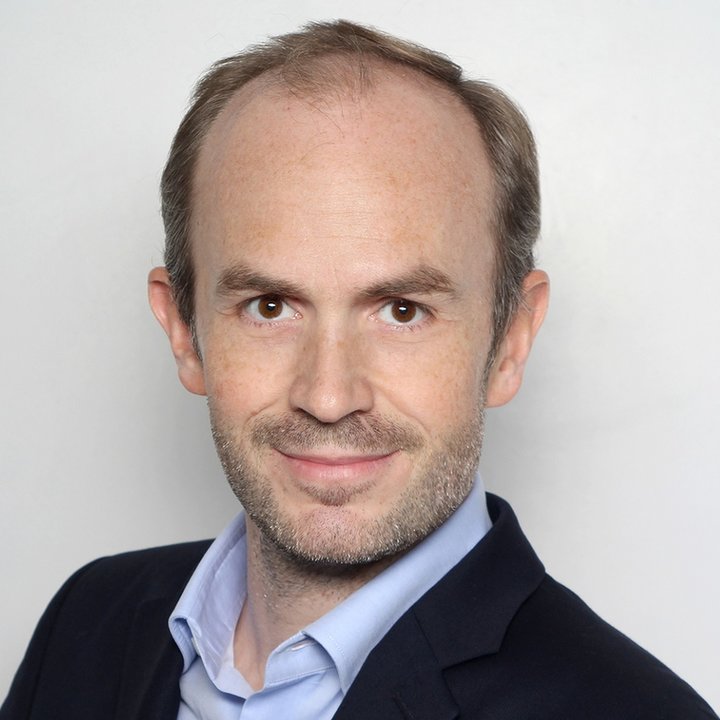 Vincent Demoury, , secretary general of the International Group of LNG Importers. Credit: GIIGNL
Scarlett Evans: Tell me about this new framework, what motivated its establishment? And what impact do you anticipate it to have on the industry?
Vincent Demoury: We want it to provide the industry with a set of guidelines and best practice principles to quantify and report GHG emissions associated with LNG cargoes. That was the driver: to bring more transparency, and more clarity, in terms of GHG emissions associated with the LNG chain.

To do this, we created a task force of technical experts who selected and reviewed best practice standards and methodologies to quantify and report GHG emissions, as well as best practice principles for offsetting.

We framed these existing international standards and methodologies and put them at the disposal of the industry to use in a consistent manner. It's important to note here that the framework includes the whole value chain - in the reporting of emissions from all stages from production to end use.

To get the GHG footprint statements as accurate as possible, we use primary data as much as we can, and secondary data only when primary data is not available.
Will companies that use these vessels have to use this framework?
There is no mandatory requirement to use the framework. However, if you want to claim GHG neutrality, you will be required to comply with the principles contained within it. In order to claim GHG neutrality, a player will need to demonstrate that they have put emission reduction plans in place and that they have a commitment to long-term decarbonisation, as well as show that the GHG emissions associated with their cargo are fully offset with high quality carbon offsets.

Under the framework, you will also be required to have your declaration independently verified by a third-party verifier. So that's where we see the framework as adding real value and as creating a virtuous circle to increase transparency on GHG emissions, and to progressively support the industry in reducing emissions.

We think that bringing this transparency, and bringing more open communication, on both GHG accounting and offsetting will create a virtuous circle for the industry to demonstrate its sustainability credentials and to improve over time. Different players may be at a different level of progress today when it comes to emission reduction and offsetting schemes, so the framework is designed to incentivise players to progressively improve and reach the highest bar of achievement, which is a GHG neutral declaration.

There is this awareness that regulatory and transparency requirements in terms of carbon reporting are increasing. And so the framework is a way for the industry to address this, bringing more clarity and industry discipline in the process.

What are some of the examples of carbon offsetting practices that companies could be implementing?
Offsetting is considered by many sectors as one of the pieces of the puzzle to reach carbon neutrality.

Carbon offsetting can be done today in two ways: you can use compliance credits, such as credits issued from the clean development mechanism, or you can use credits that you purchase on the voluntary markets. You have different types of offsets, for instance those derived from nature-based projects such as reforestation schemes, or you can buy carbon offsets associated with emission reduction projects.

We don't recommend one type of offsets over the other because it's a complex field that is still evolving and some principles are still under definition – especially in the voluntary carbon markets – but we recommend best practice principles for offsets.
Do we need legislation and frameworks such as these to ensure companies are actually meeting their environmental targets?
We started this project with a survey of our members, asking them about their expectations when it comes to offsetting. We have 86 members today, which represents about 90% of global energy flows, so it's quite significant. When asked about existing practices, we were astonished to see how many companies already report GHG emissions.

However, in some areas, such as the upstream sector, the data exists but there is still too little disclosure of the actual numbers. And there is also not enough disclosure on the emission reduction actions you can take.

In light of this, the framework is also meant to incentivise all players in the upstream, downstream, and end use sector to disclose more primary GHG data. This is what needs to happen if groups want to claim that a cargo is GHG neutral.

Is LNG anticipated to expand as we work towards decarbonisation?
LNG as a fuel is currently still a relatively small portion of the fuels used in the maritime industry, but it's increasing. We feel that as a fuel it has great potential, especially because no alternative to reduce emissions in the industry is available to be rolled out at scale today. LNG can reduce GHG emissions from maritime transport by an average of 20%, and doesn't require the creation of new import infrastructure, it can be used in existing systems. So we do believe it has great potential.
What else does the industry need to see as we move towards a target of net-zero emissions?
You need better disclosure and you need more consistent quantification of emissions. Also, even before disclosure, you need to take into account the most important sources of emissions such as methane. In the framework, companies will need to report the methane intensity of each stage of the value chain.