Sponsored by Hawk Measurement
Sponsored by Hawk Measurement
Real-Time Fluid Identification is the Latest Technology on the Market Today
The newest technology to hit the offshore and oil & gas industry is Real-Time Fluid Identification, which can identify any fluid inside a sealed container, tank or pipeline. The technology was originally developed by the Department of Defense to identify chemical weapons inside of artillery shells and uses a non-intrusive method to detect and identify liquids inside a closed container, pipe, or vessel.
Perceptive Sensor Technologies (PST) patented and released the technology to the industrial market this year. John Schlitt, Chief Revenue Officer for PST said, "The process automation market has not seen a sensor this revolutionary in over 40 years". Schlitt added, "This technology will revolutionize the measurement industry over the next decade, providing product identification and validation inside process pipes or tanks while simultaneously making measurements like flow, density, custody transfer, mass balance, safety alarms, and many others on PST's development roadmap."
PST sensors have a very unique capability not found in any other sensors available on the market today. They can identify liquids and potentially gases (future) inside a closed container, pipe, or vessel without coming in contact (non-intrusively) with the liquid or gas. The value of this capability is high due to the reduction in installation time and costs vs other technologies which must be in contact (intrusive) with the process liquid or gas. Products which require intrusive installation also cost downtime for installation and this is not always very easy to schedule downtime for large equipment, vessels, tanks, or pipelines when they are used for daily operations which are revenue generating. Secondly, this requires all components of an intrusive sensor to be chemically compatible with the process liquid or gas. It further creates potential leak points which in turn create environmental concerns. Hawk Measurement Systems (HAWK) has been chosen as the Global Sales Partner for PST. HAWK is the world leader in industrial measurement and monitoring solutions.

This cutting-edge technology will add unsurpassed value to HAWK's customer base. Jack Evans, Global President of Hawk Measurement said, "HAWK is honored and elated to partner with such a technologically advanced company such as PST". Evans added that, "The PST product line and technology coincides with HAWK's values and commitment to bring the most innovative products to our customers. As a leading manufacturer of level, positioning, asset monitoring and flow measurement, the PST partnership elevates HAWK's product offerings to the global industrial market. Together, we will lead the way in providing customers complete solutions to reduce costs, mitigate risks and increase business agility."
Products designed by PST include Transmix-ID, Alarm-ID, and Portable-ID amongst several others in current development. The Transmix-ID is a clamp-on sensor capable of detecting and identifying liquid flowing in pipelines to monitor and identify the interface between two liquids. The Alarm-ID is a tank overfill and underfill protection system. The Portable-ID is a portable sensor capable of identifying liquids and diagnosing process problems inside of closed containers or pipes. Future development of products includes flow and gas identification as well as interface and sub-sea applications.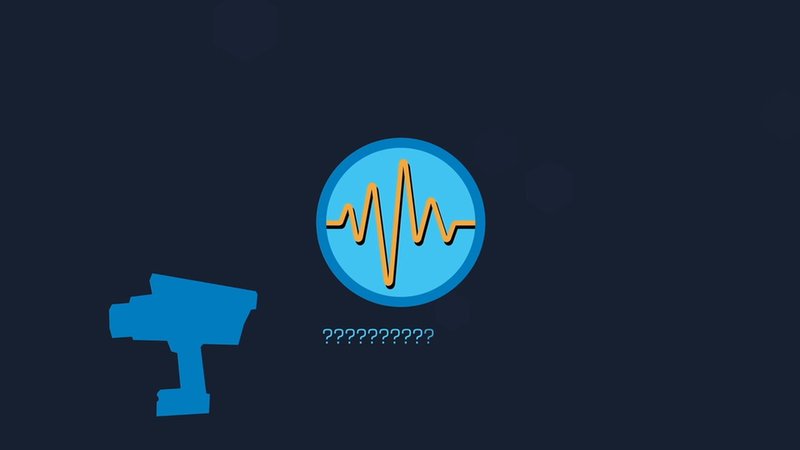 PST's new innovation will change the way businesses operate. Not only will it increase safety and efficiency, but it will improve economic status, sustainability and make a substantial environmental impact. This core technology will serve as a platform for a variety of applications that HAWK specializes in such as oil and gas, chemical and petrochemical, utility, food and beverage, mining and many other industry segments. There is no other company offering this technology in the process industrial market. PST and HAWK's partnership is expected to rapidly increase sales, generate market awareness and provide the necessary resources to drive continued innovation and growth.
About Hawk Measurement Systems
Hawk Measurement Systems (HAWK), a world leader in level, positioning, asset monitoring and flow measurement technology, provides cutting-edge equipment and complete solutions to the global industrial market. Established in 1988, HAWK has won several prestigious awards for their breakthrough technologies. Some of these technologies include Acoustic Wave, Ultrasonic, Microwave, Radar, and Fiber Optic Sensing. HAWK designs and develops innovative measurement technology that is extremely reliable and accurate, simple to install, easy to operate and offers maximum efficiency. For over 30 years, HAWK has successfully solved difficult liquid and solid applications in a wide range of industries including mining & mineral processing, water supply & waste water, oil & gas, bulk material handling, chemical, power, cement, pulp & paper and food & beverage. HAWK is committed to providing best-in-class products, services and technologies that will have unsurpassed value for their customers. HAWK currently has two manufacturing facilities, headquarters in Melbourne, Australia and the USA manufacturing facility in Medina, Ohio. For more information about HAWK, please visit www.hawkmeasurement.com
Contact Information
Visit our website for more information or contact us directly.
P.O.Box 3230

Nunawading

Vic 3131

Australia
Australia: +61 (0)3 9873 4750

USA: +1 (888) 429-5538