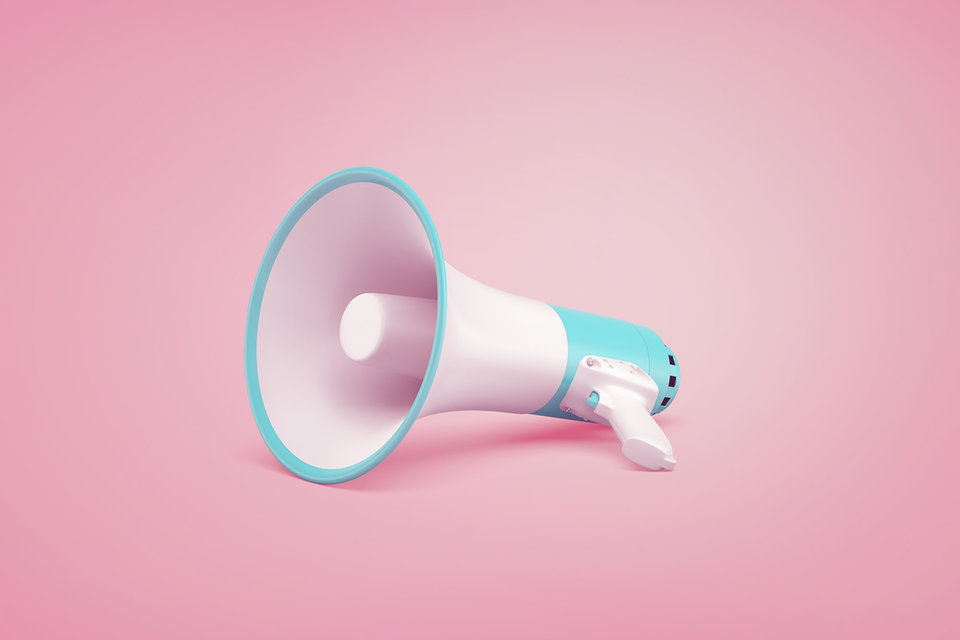 Dodging greenwashing and humanising oil: PR in the energy transition
Once, the oil and gas industry turned heads with a promise of great careers and prosperity offshore. Companies still offer these, but now the public turns to the sector to scrutinise its environmental credentials and climate impacts. Matt Farmer asks how PR teams have adapted to communicate for oil and gas.
"Think back to when Sir Ian Wood did his report on maximising economic recovery [in North Sea oil and gas]. That was all about making the most of what's left of the oil and gas industry, and its contributions to the public purse as well as safeguarding a significant number of jobs.
"Then very, very quickly, it was less about maximising economic recovery, and all about the energy transition. The speed at which the world has changed… As communications professionals, we've had to stay on top of that."
These words come from Zoe Ogilvie, director of UK PR agency Big Partnership. She has worked at the company for 20 years, setting up its office in the UK oil and gas hub of Aberdeen. We spoke to her, as well as director and head of energy Gayle Grant, about their experiences with how communications have changed for oil and gas companies over the past decade.
Grant says that her energy team has seen the messaging of oil and gas companies gradually diversify into a wider energy focus, mirroring the transition many European producers find themselves in. She continues: "There has been this diversification, but it's not just about seeing a business opportunity, it's about looking at your business' practice. Some of the pressure to diversify has come from investors, and they really need to see greater transparency around emissions.
"The emissions abatement dialogue that has been going on is really interesting. I think, as marketeers, it's our responsibility to make sure that any messaging that does go externally is backed by fact. It's our job to scrutinise.
"We've run a lot of workshops where we're really challenging [people to ask] 'How do we stand this up' before you go external. There's an awful lot of work that's going on behind the scenes to make sure that the practice stands up. I think clients are very aware that there's a social licence to operate and increasingly that's part of the dialogue."
How to avoid 'greenwashing'
Oil and gas advertising campaigns increasingly face claims of 'greenwashing', where companies publicise their small environmentally-friendly actions to distract from larger and more damaging actions.
In the US, this has taken the form of lawsuits claiming false advertising by some of the country's biggest companies. In March 2021, environmental campaign groups brought three lawsuits against Chevron, alleging that the company spends a disproportionately small amount on low-carbon energy compared to its claims in advertising.
These followed previous lawsuits brought by several states concerning the company's allegedly 'misleading and deceptive' advertising of its actions. Chevron spokesperson Sean Corey previously told Reuters that lawsuits similar to these had no merit, saying: "These lawsuits serve only to divert attention and resources from collaborative, international efforts that are critical to developing a meaningful solution to climate change."
If you're going to create an ESG strategy, it needs to have action attached to it.
In general, Grant says that while the public might not read every net-zero strategy, they still feel the importance of a pledge. Increasingly, companies have assessed their environmental, social, and governmental impacts (ESG), and how they present the company.
Grant continues: "There's a big focus on ESG strategy, and if you're going to create an ESG strategy, it needs to have action attached to it. That needs to go before the messaging; it shouldn't be about creating a slogan.
"Having a strategy is absolutely important, but I think what's more important is the action behind the strategy. You can put it down in words, but you need to make sure that there's follow up. I don't think it's a matter of creating it once and it just sits on your website, it's a continuously evolving process. It should be a snapshot in time that needs to be refreshed, and refreshed, and refreshed."
"Certainly, some of my clients have been working on things like the UN sustainable development goals, looking at how they audit their own impact. I think that what we're going to see is a huge amount more transparency, more than we've ever seen before."
"If we're going to attract the best graduates, we need to show our longevity"
Ogilvie and Grant agree that, before the transition came into focus, oil and gas marketing centred around jobs and skills. These are still significant themes in the marketing of most companies, particularly around opportunities for those looking at science, technology, engineering, and mathematics (STEM).
Grant says: "I think that there's a growing understanding within the sector that if we're going to continue to attract the best graduates, we need to show that there is longevity within the industry.
"For this STEM focus, [we need to show] that there is the opportunity to work across integrated energy systems, in oil and gas and renewable energy. Certainly, I don't think I would have said five years ago that I would be launching a STEM-based campaign on TikTok.
"That's all about reaching a younger, pre-university audience to demonstrate to them about the career opportunities, the technology and the experimentation that goes on within the industry."
We can go ahead and communicate, but we need to communicate facts and evidence.
Larger corporations often hire in-house PR teams, partly in the hope of speeding up the lines of communication. External agencies attract a wider range of skills and keep their teams competitive with each other, but can only ever act as an outside body.
"It works best when the communications and marketing are very integrated with the business," Grant said. "We're seeing new roles being created within companies as well, and I think that there's a transition in terms of the people that are going to be working in businesses.
Ogilvie continues: "We can go ahead and communicate, but we need to communicate facts and evidence. Those companies who have developed the new technology, or who have transferred a young engineer from an oil and gas job into offshore wind, for example… Once you've got those actual stories and evidence, then you can go out and communicate that. Otherwise, it's just greenwashing."
How Covid-19 could change corporate communications for good
The increase in ESG concerns has given rise to ESG investment funds. These funds frequently divert money away from fossil fuels, as they consider exploration and extraction companies to not meet ethical standards. During the pandemic, these funds performed notably better than general markets, and investors have noticed.
Increasingly, investors want to see ESG strategies from oil and gas companies. This year's round of annual general meetings has seen shareholder support for climate-based resolutions and disclosures continue to increase. In Europe, the main obstacle for these shareholder motions is the actions companies have already started taking.
What I've seen from leadership is a willingness to be much more available, and just be much more human.
In early 2020, BP announced its intention to aim for net-zero emissions, presented with a range of graphics and material doubtlessly prepared by the company's PR department. Part of the company's pledge included 'stopping corporate reputation advertising and redirecting resources to promote net-zero policies'.
This came shortly before Covid-19 hit the UK. Since then, a lot has changed, not least within corporate communications. Grant says: "I think it's important to be able to illustrate how a business is changing, but I think that there are smarter ways to tell that story [than corporate reputation advertising].
"Social channels are really important because certainly what I've seen from leadership is a willingness to be much more available, and just be much more human. I actually think that Covid has, in some way, enabled that."
"This last year has humanised the leadership"
Grant continues: "We've been working with managing directors of oil businesses who previously did a town hall once every six months. They had to really open themselves up.
"Because people have seen them on these Zoom calls wearing their jumpers with children in the background, it has meant that if you're doing a newsletter to staff or something, it needs to match that, or else it doesn't join up. You can't have a stuffy corporate person in a suit when you saw them on a Zoom call two hours earlier."
You can't have a stuffy corporate person in a suit when you saw them on a Zoom call two hours earlier.
"This last year has humanised the leadership a lot more, and I want to see more of that. That was a positive thing, and there's a willingness for it.
"Yes, we've always done video content but it's always been professionally filmed. What we're doing now is more self-taped stuff. It's slightly off the cuff, it's much more natural, it's more authentic, and less scripted.
"And it's instant; it means that you can quickly get a message out there. Not just leadership, we've seen really great vlogs from young people within organisations."
The future of oil and gas communications
In the case of BP, CEO Bernard Looney told investors and press that he would expand on the company's strategy a few months later. That was in February 2020, and the pandemic had other plans. When Looney gave the following briefing, he did so from his home via teleconference, and the CEO has made several media appearances via video link since then.
Ogilvie says: "Bernard Looney is a classic example of that when you see what he is doing, particularly on social media. It's showing that more human side, it's being accessible, it's not being afraid to confront the issues and talk them through. It's humanising their energy transition strategy.
"This has to be the future of communication. I just don't think that you can survive by being faceless. There's a big challenge around the recruitment of young people and that's what they need to see. There's a huge pivot, and I think it's a positive one."
Energy security while getting to net-zero has to remain the industry's priority.
Jobs and skills acted as the industry's main selling point, and now companies are working to demonstrate their green credentials. So, what will be the next focus of oil and gas communications?

Grant says: "I feel the focus will be net-zero until we get there. That has to be the top priority, and it seems to be for everyone. Energy security while getting to net-zero has to remain the industry's priority. The time scales are one of the biggest issues: if we set targets, what is going to get us to those targets, and how can we decarbonise at the same time?"

Ogilvie continues: "I agree, but under that, a real focus will be skills, to get to people who can transfer across oil and gas, mining, and clean energy. Attracting the next generation will be key."

US and the Gulf of Mexico
The number of active drilling rigs in the lower 48 states of the US, excluding the Gulf of Mexico, stood at 753 in February. This fell to 738 in March, before reaching a four-year low of 572 in April, the lowest since May 2016. As of 8 May 2020, the Lower 48 land rig count reached 355 rigs, according to Baker Hughes' data.
When it comes to the sought-after oil and gas fields in the Gulf of Mexico, production is estimated to remain relatively flat. The US Energy Information Administration (EIA) forecasts an average of 1.9 million bpd over 2020 and 2021, almost unchanged from its 2019 average.
The administration said that it does not expect any cancellations to Gulf of Mexico projects announced in 2020 and 2021.
Before the oil price crisis in the first half of 2020, Shell had awarded a contract to Sembcorp Marine for construction of the topsides and hull of a floating production unit for the Whale exploration project in the US Gulf of Mexico. Later this year, uncertain economic conditions forced Shell to postpone the project to 2021.
Regarding crude oil production in Alaska, the EIA predicted that it would remain relatively stable, at an average of 460,000 b/d in 2020, and that it will slightly rise in 2021.
Norway
Oil companies operating in Norway, Western Europe's largest petroleum producer, drilled just 30 exploration wells off the coast of Norway by the end of 2020. This marked the lowest level in 14 years, as announced by the Norwegian Petroleum Directorate (NPD) in October.
The search for new oil and gas reserves has also decreased from 57 drilled wells in 2019 and falls behind previous projections of about 50 wells.
The NPD said in a statement: "The decline in demand for oil and lower prices have led oil companies to reduce their exploration budgets for the year and postpone a number of exploration wells."
Companies including Equinor, Aker BP, and Lundin Energy announced considerable cost cuts in the early phases of the Covid-19 crisis, attempting to preserve capital and weather the storm.
In response, NPD director of exploration Torgeir Stordal expressed concerns over the near future of the industry: "Without new discoveries, oil and gas production could decline rapidly after 2030."
In the meantime, Norway still believes that there are significant resources to be found beneath its seabed, which are projected at around 3.9 billion cubic meters (bcm), a slight decrease from 4 bcm two years ago, the NPD said.
Brazil
The Brazilian oil and gas industry has been deeply influenced by the unusual events of 2020.
In November 2019, Petrobras announced its 2020–24 investment plan, with a new budget of approximately $75.7bn (84.94% allocated to exploration and production). Despite the challenges, the company has not reported massive obstacles.
It also continued with its divestment programme of some upstream, midstream, and downstream assets, opening new opportunities for foreign investment.
During the Covid-19 outbreak, Petrobras and other oil companies shifted focus from their own projects onto divesting in ancillary projects, which helped reduce their expenses while generating income for the sale of such non-core assets.
November's bidding rounds by the National Agency of Petroleum, Natural Gas and Biofuels (ANP), showed that the usual interest in Brazil's offshore upstream rounds has plunged, which led to the suspension of the Brazil Round 17 for exploratory blocks under the concession regime.
Despite the hardships, the ANP managed to keep the First Cycle of the permanent offer, which involves a continuous offer of fields returned and exploratory blocks offered in previous tenders that were not acquired or returned to the agency.
The UK Continental Shelf
British consultancy Westwood Global estimated in September 2020 that the UK Continental Shelf (UKCS) was on course to reach a record low of offshore exploration wells this year, its lowest since companies started exploring the North Sea for oil in the 1960s.
In May 2020, along with the publication of its annual review of global exploration activity and outlook for 2020 and beyond, the consultancy said that while dealing with the immediate Covid-19 crisis, "societal pressure is building for a rapid transition to a low-carbon future".
In September, Alyson Harding, technical manager at Westwood, said in Energy Voice that the company predicts only five exploration wells will be drilled in 2020, one less than in 2018. By comparison, 14 exploration wells were drilled last year with only one becoming commercial.
According to Westwood's early estimations from February, the UKCS was predicted to reach 17 wells by the end of the year, but the pandemic hampered these plans. So far, Chrysaor's and Apache's Solar well and Total's Isabella well are commercially viable.
While the Oil and Gas Authority offered 113 licence areas over 259 blocks or part-blocks to 65 companies in early September, it is not certain that operations will take advantage of this opportunity because of current market instability.
Looking ahead, Harding said in a company webinar that the firm has been given indications from companies that 23 exploration and 10 appraisals wells could be drilled in the UKCS next year, depending on the impact of Covid-19 in 2021.
Mozambique
Mozambique's untapped oil and gas potential was first revealed by initial exploratory drilling in 2007.
Later, natural gas became part of Mozambique's oil and gas strategy to help industrialise the northern provinces of the country. However, after some recent project cancellations, Mozambique's Council of Ministers is now planning to transport the north's oil and gas to the better developed south.
In a tender process run in 2017, Shell was given the right to build a gas-to-liquids plant that would convert gas to synthetic diesel, naphtha, and kerosene; Norwegian chemical company Yara International was allowed to build a fertiliser plant to power the northern town of Palma using domestic market gas; and Kenyan power company Great Lakes Africa Energy was allocated gas to build a 250MW power plant in the north-eastern city of Nacala.
However, whether influenced by the Covid-19 crisis or rising environmental scrutiny in the country, it appears that only the Nacala power plant will take place. Yara has cancelled its fertiliser project and Shell's CEO has been giving indications that the company does not expect to develop any new greenfield gas-to-liquids projects.