- ECONOMIC IMPACT -
After months of decline, GDP estimates for many countries have turned positive.
Polls show that concern over the spread of Covid-19 is declining, while business optimism remains volatile.
The UK's real GDP grew by 2.3% in April 2021, the fastest since July 2020, with the service sector growing by 3.4% during the month, as per ONS estimates.
According to the OECD, real GDP in G20 area grew by 0.8% in Q1 2021 when compared to the last quarter and reached pre-pandemic levels.
Impact of Covid-19 on employment outlook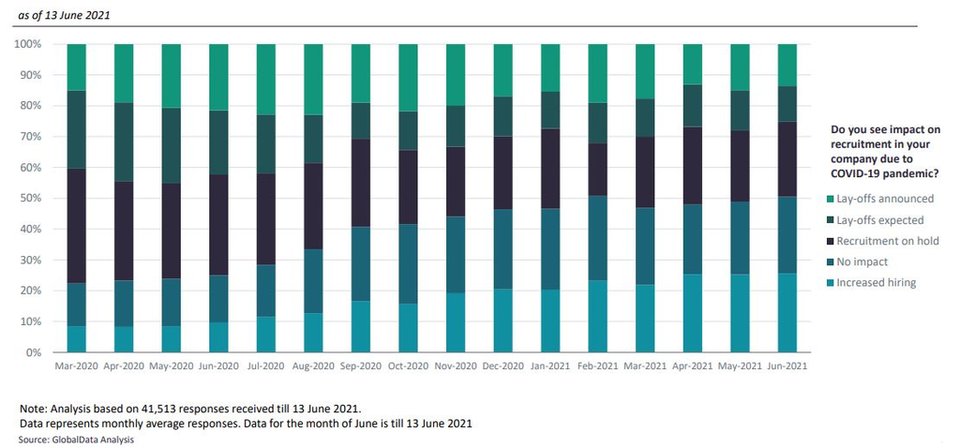 - SECTOR IMPACT: OIL & GAS -