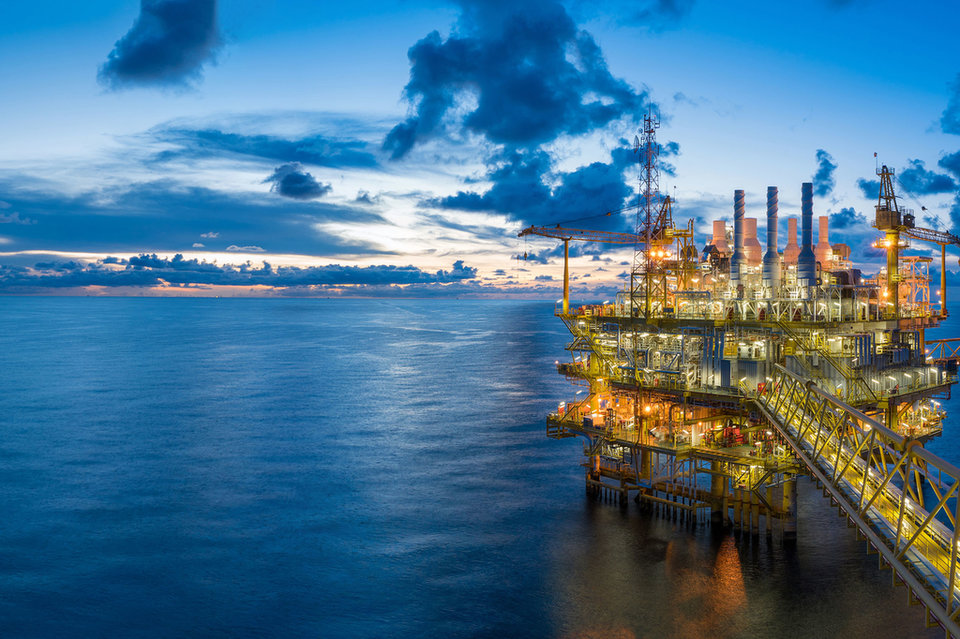 "A new way of working": inside Equinor and ABB's unmanned oil and gas rig
JP Casey profiles Equinor and ABB's use of automation and data to deliver their proposed unmanned oil platform in the North Sea.
Equinor is one of the world's largest oil and gas producers, with an output of more than two billion barrels of oil equivalent per day in 2020, and more than 20,000 employees on its books. However, even a company of this size and prestige has struggled to tackle the challenges raised by the Covid-19 pandemic over the last year, with offshore companies particularly vulnerable to the disruptions caused by the spread of the virus.
From investor uncertainty leading to tumbling oil prices to the health risk of prolonged work shifts in remote locations shattering traditional ways of working, Equinor is just one of many oil and gas companies to have made losses over the last 18 months.
Indeed, despite improvements in its health and safety performance, Equinor's latest annual reports have shown a net operating loss of more than $3bn and a total net loss of $5.5bn in 2020.
The oil and gas industry is notoriously resistant to change, but considering the scale of these challenges and the near existential threat to the industry raised by the pandemic, new technological innovations are being fast-tracked to the forefront of oil and gas production.
One such project is an autonomous operations project developed by ABB. Part of ABB's "Adaptive Execution" programme, the project will see the development of an unmanned processing platform at Equinor's Krafla field.
The platform will be controlled remotely by an onshore facility, with a range of innovations, from a digital twin for trials to unmanned wellhead platforms, among the new approaches planned for the remote facility. Yet with the project promising so many radical departures from the norm in an industry notoriously slow to change, will this ambitious project ever be fully realised?
Automated operations, safe operations
"ABB is supplying an integrated safety and automation system for the Krafla field," explains Henrik Sund, a sales specialist at ABB Energy Industries.
The project is certainly impressive on paper, with ABB reporting that by automating operations at the facility, setup costs can be cut by up to 40%. This is in addition to the number of hours spent on project testing and installation being reduced by as much as 85%, a saving of time and money that will be welcomed in a sector that is still reeling from the disruption of the pandemic.
With an onshore control centre, the operators aim for the facility to have all the function and productivity of a manned rig, with none of the complexities that come with transporting human workers to, and protecting workers at, the facility.
ABB reports that by automating operations at the facility, setup costs can be cut by up to 40%.
These safety benefits are of particular importance, as Equinor has made improving its safety performance a priority. The company reported a fall in total recordable injury frequency from 2.5 injuries per million hours worked in 2019 to 2.3 a year later, and just 0.5 "serious" injuries sustained per million hours worked in 2020, down from 0.6 the year before.

Yet working on offshore facilities remains an inherently dangerous occupation, from the intrinsic risk of working alongside heavy machinery to more recently-understood risks to the mental and emotional health of employees who work for so long away from home. Perhaps the only way to reach zero injuries per million hours worked would be to remove human employees from the facilities completely.

This combination of improved operational efficiency and safety benefits forms part of a broader ABB initiative, its adaptive execution approach to work.

As Sund explains: "We bring our domain knowledge for lean project execution, as well as our core domain competence in automation solutions. Together with Equinor and the [engineering, procurement, and construction contract model] we will utilise a collaborative digital project execution, using digital and machine readable engineering data."
To set a precedent, or to change the industry?
This holistic approach, uniting people and data, efficiency and safety, is one that spread to a broader level for ABB and Equinor. By working in union as partners, rather than in opposition as rivals, such projects could help set a precedent for collaboration and technological investment in oil and gas, where such matters are considered core components of a new project.

"The Krafla project has highlighted the benefits of bringing in the automation vendor in the early stages of the project, which ensures that the collaboration is up and running prior to the execution phase," explains Sund. "Collaboration on this scale, among different parties within a project, allows us to more effectively look at the complete inter-organisational value chain to improve the value and quality of multidisciplinary projects.

"This is definitely something that we will embrace even more going forward."

There is also the possibility that such an approach, should it be adopted more widely in the offshore industry, could not simply alter the oil and gas sector, but change it from the ground up.
The Krafla project has highlighted the benefits of bringing in the automation vendor in the early stages of the project.
In announcing the partnership, ABB Energy Industries president Brandon Spencer noted that, in an ideal world, "a new generation of remotely based operators will sit onshore". His vision suggests a future where the average offshore worker is not an engineer based on an oil rig, but a computer expert based at a remote facility far from where oil is actually pumped.

The employment structure of the Krafla field rig could therefore mirror a shift in the broader oil and gas industry towards these kinds of technology-based skills.

In 2019, Chris Sharron, global talent acquisition manager for Anadarko Petroleum Corporation, noted that "there [has been] a real shift in moving toward more technical positions like data science, data engineering, and data analytics. We also saw a lot of hiring closer to the wellhead – production engineers, operators, mechanics – to support production".

Indeed, with many oil and gas companies struggling to attract graduates and new employees due to its reputation as a sector in decline, facilities like Equinor's could help change the narrative in the industry, by demonstrating that a facility operated remotely, and by workers with skills rooted in technological expertise, can be viable in the oil and gas sector.
Overcoming challenges
Of course, there are a number of challenges for any project of this size, and especially one as reliant on relatively new technology such as this. Finding workers with the required skill sets, successfully installing autonomous machinery on a remote oil rig, and ensuring all of these mechanisms work for a prolonged period of time are just some of the challenges facing the project.

In addition, there are specific complexities associated with the region around the Krafla field, which borders the North of Alvheim and Fulla licences on the Norwegian Continental Shelf. The latter two licences are owned by Aker BP, and the company reached an agreement with Equinor to develop their own facilities in separate parts of the region, within their own licences.

However, the placement of such rich reserves – there are more than 500 million barrels of oil equivalent in the area – so close to one another has the potential to raise political tension in the future.

Despite this, Sund was optimistic that these new challenges will help inspire innovative solutions.
Several of the key aspects in the Krafla project have been brought forward through projects we have been working on together.
"Rather than viewing them as challenges, we view it as a new way of working," Sund notes. "For example, we are currently building an environment where all parties have access to exchange and utilise the same [and] correct data. We are [also] doing a pilot prior to the execution phase."

This approach, of building an environment that encourages cooperation, and investing heavily in data, is emblematic of ABB's approach to the entire project, and one that Sund believes is shared by Equinor.

"ABB and Equinor have a long cooperative history," says Sund. "Several of the key aspects in the Krafla project have been brought forward through projects we have been working on together. One example is the extended utilisation of a digital twin that simulates, tests and verifies the advanced functions needed for the control system, before being installed at site."

With both companies united on this way of working on a macro level, all that remains to be seen is if they can deliver it on a practical level.