- ECONOMIC IMPACT -
After months of decline, GDP estimates for many countries have turned positive.
Polls show that concern over the spread of Covid-19 is increasing, while business optimism remains volatile.
China's real GDP expanded by 7.9% in Q2 2021 when compared with the same period of the previous year, which is a slowdown from 18.3% growth recorded in Q1.
The World Bank has downgraded the economic growth forecast for East Asia and the Pacific, excluding China, to 4% in 2021 from its earlier projection of 4.4% in March.
Impact of Covid-19 on employment outlook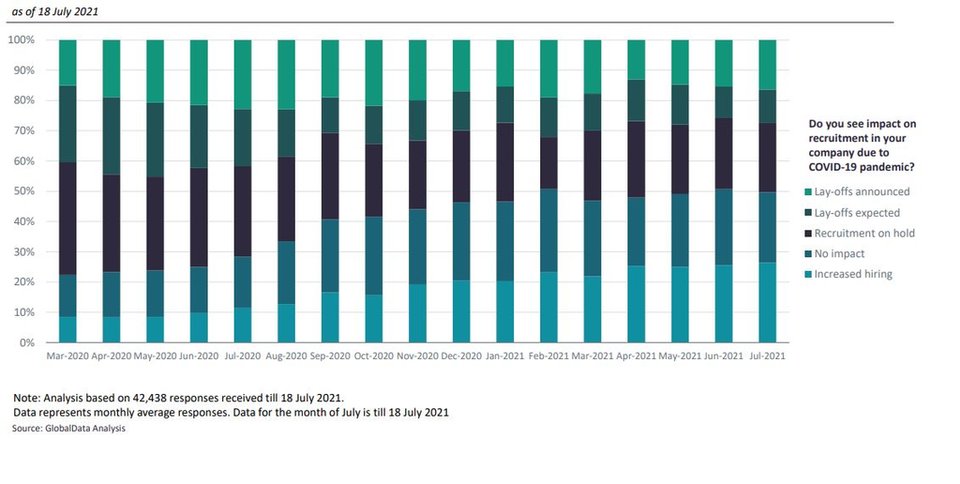 - SECTOR IMPACT: OIL & GAS -