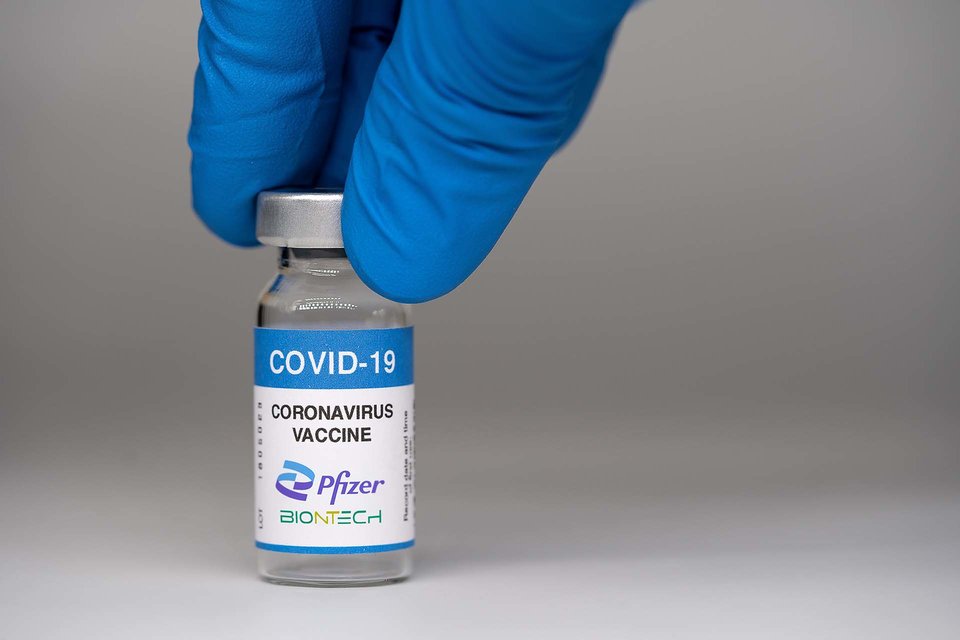 Why oil and gas companies won't require vaccines for offshore work (yet)
Industrial leaders in technology and finance have told their workforces: no jab, no job. Matthew Farmer investigates why, despite the close-quarters nature of offshore work, oil and gas companies seem unlikely to adopt similar policies.
Offshore crews know that illness can spread quickly. A relatively small, isolated group working in close proximity provides ideal conditions for any illness, from mild fevers to Covid-19.
Vaccination can control this risk, just as other systems control the risk of fire, blowouts, and other offshore hazards. Widespread vaccination of a particular workforce can also save companies on lost work hours. Perhaps more than in onshore life, it can also increase staff safety and offer peace of mind.
However, vaccination remains a personal choice, with the right to refuse protected by human rights conventions. Democratic governments and companies have no right to insist on vaccination, but also have no obligation to employ those who refuse. Increasingly, employers ask staff to declare their vaccination status, smashing the traditional idea that this constitutes private health information.
International technology companies have quickly made their stance clear. Microsoft has one of the strictest policies, saying all employees, vendors, and guests must receive vaccination. With remote working now a core part of their strategy, Facebook and Google have made vaccines necessary for on-site work.
Ironically, financial companies have often adopted approaches that rely on reporting. BlackRock has told all employees to report their vaccination status, regardless of their work location. Goldman Sachs has welcomed unvaccinated employees back, under the condition that they wear masks and undergo weekly testing as a condition of employment.
These industries hold similar power to that of oil and gas, but industry leaders in the sector seem to have taken a different approach.
What are the vaccination policies of big oil companies?
Several oil and gas companies have facilitated vaccination among their workforces. Saudi Aramco, ExxonMobil, and Shell have all said they have an ongoing vaccination programme for workers.
Often, offshore workers benefit from their status as "essential workers", allowing them priority access to vaccines in some territories. For example, in the Philippines, workers going to sea within 90 days can receive a priority jab.
The largest national oil company, Saudi Aramco, tells us it will follow the guidance of the Saudi Ministry of Health. In May, the country's leadership announced that citizens would require proof of vaccination to use public transport or enter businesses. The country is looking toward a move away from working from home, with some government employees returning to workplaces from the end of August.
A Saudi Aramco spokesperson says that "the company's ongoing vaccination programme, which commenced in February, provides vaccines to its employees and their dependents, in collaboration with its medical partner".
In the US, President Biden has mandated that all federal government employees should receive vaccination to continue their jobs. The country's largest oil and gas company, ExxonMobil, acquired vaccinations because of its essential service status.
A spokesperson tells us: "Vaccine distribution will be in compliance with local health authority requirements and government-established prioritisation protocols.
Vaccine distribution will be prioritised to those that have critical roles in maintaining energy delivery and business continuity.
"Vaccine distribution will be prioritised to those that have critical roles in maintaining energy delivery and business continuity, including our health care providers, operations personnel, emergency responders, and select management positions critical to business continuity.
"We continue to monitor the external environment, guidance from health organisations and the effectiveness of our mitigation efforts, and make adjustments if and when they are needed."
The company also said it was tracking cases among its workforce and taking "the necessary precautions" to protect its workers.
Shell has said that it will facilitate vaccination at work, and encourage employees to receive vaccines but does not expect them to as a condition of employment.
While both Eni and BP support vaccination education efforts, neither have stated their vaccination policy.
How oil and gas vaccination compares to the global response
One year after the Sputnik V vaccine completed its phase three trials, global vaccination has progressed slowly.
Worldwide, only 15% of people have received full vaccinations at time of writing. According to the vaccination tracker of our sister site Pharmaceutical Technology, around 0.8% of the global population achieves full vaccination daily. Moreover, while vaccination has progressed rapidly in richer nations, vaccines remain scarce in many oil-rich provinces.
For example, despite early approval, Russia has only fully vaccinated approximately 17% of its citizens. Indonesia has vaccinated only 7.5% of its population, making vaccination policy difficult for companies operating in its waters.
The herd immunity threshold lies at approximately 80% vaccination, far from present levels.
Even well-vaccinated nations remain far from the critical point of "herd immunity". At this point, the vaccinated population would effectively prevent wider spread of the virus, isolating it within small communities where it would eventually die out. The herd immunity threshold lies at approximately 80% vaccination, far from present levels.
Assuming that vaccination maintains its current rate, which remains unlikely, global average herd immunity would arrive around the end of October. Despite the length of time taken to reach current vaccination levels, herd immunity remains far from the thoughts of larger companies, especially when they cannot compel employees to take the vaccine.
Ultimately, this has hindered multinational companies in attempting to enforce any sort of coherent vaccination policy across their global operations.
Main image: Pfizer vaccine. Credit: malazzama / Shutterstock.com
US and the Gulf of Mexico
The number of active drilling rigs in the lower 48 states of the US, excluding the Gulf of Mexico, stood at 753 in February. This fell to 738 in March, before reaching a four-year low of 572 in April, the lowest since May 2016. As of 8 May 2020, the Lower 48 land rig count reached 355 rigs, according to Baker Hughes' data.
When it comes to the sought-after oil and gas fields in the Gulf of Mexico, production is estimated to remain relatively flat. The US Energy Information Administration (EIA) forecasts an average of 1.9 million bpd over 2020 and 2021, almost unchanged from its 2019 average.
The administration said that it does not expect any cancellations to Gulf of Mexico projects announced in 2020 and 2021.
Before the oil price crisis in the first half of 2020, Shell had awarded a contract to Sembcorp Marine for construction of the topsides and hull of a floating production unit for the Whale exploration project in the US Gulf of Mexico. Later this year, uncertain economic conditions forced Shell to postpone the project to 2021.
Regarding crude oil production in Alaska, the EIA predicted that it would remain relatively stable, at an average of 460,000 b/d in 2020, and that it will slightly rise in 2021.
Norway
Oil companies operating in Norway, Western Europe's largest petroleum producer, drilled just 30 exploration wells off the coast of Norway by the end of 2020. This marked the lowest level in 14 years, as announced by the Norwegian Petroleum Directorate (NPD) in October.
The search for new oil and gas reserves has also decreased from 57 drilled wells in 2019 and falls behind previous projections of about 50 wells.
The NPD said in a statement: "The decline in demand for oil and lower prices have led oil companies to reduce their exploration budgets for the year and postpone a number of exploration wells."
Companies including Equinor, Aker BP, and Lundin Energy announced considerable cost cuts in the early phases of the Covid-19 crisis, attempting to preserve capital and weather the storm.
In response, NPD director of exploration Torgeir Stordal expressed concerns over the near future of the industry: "Without new discoveries, oil and gas production could decline rapidly after 2030."
In the meantime, Norway still believes that there are significant resources to be found beneath its seabed, which are projected at around 3.9 billion cubic meters (bcm), a slight decrease from 4 bcm two years ago, the NPD said.
Brazil
The Brazilian oil and gas industry has been deeply influenced by the unusual events of 2020.
In November 2019, Petrobras announced its 2020–24 investment plan, with a new budget of approximately $75.7bn (84.94% allocated to exploration and production). Despite the challenges, the company has not reported massive obstacles.
It also continued with its divestment programme of some upstream, midstream, and downstream assets, opening new opportunities for foreign investment.
During the Covid-19 outbreak, Petrobras and other oil companies shifted focus from their own projects onto divesting in ancillary projects, which helped reduce their expenses while generating income for the sale of such non-core assets.
November's bidding rounds by the National Agency of Petroleum, Natural Gas and Biofuels (ANP), showed that the usual interest in Brazil's offshore upstream rounds has plunged, which led to the suspension of the Brazil Round 17 for exploratory blocks under the concession regime.
Despite the hardships, the ANP managed to keep the First Cycle of the permanent offer, which involves a continuous offer of fields returned and exploratory blocks offered in previous tenders that were not acquired or returned to the agency.
The UK Continental Shelf
British consultancy Westwood Global estimated in September 2020 that the UK Continental Shelf (UKCS) was on course to reach a record low of offshore exploration wells this year, its lowest since companies started exploring the North Sea for oil in the 1960s.
In May 2020, along with the publication of its annual review of global exploration activity and outlook for 2020 and beyond, the consultancy said that while dealing with the immediate Covid-19 crisis, "societal pressure is building for a rapid transition to a low-carbon future".
In September, Alyson Harding, technical manager at Westwood, said in Energy Voice that the company predicts only five exploration wells will be drilled in 2020, one less than in 2018. By comparison, 14 exploration wells were drilled last year with only one becoming commercial.
According to Westwood's early estimations from February, the UKCS was predicted to reach 17 wells by the end of the year, but the pandemic hampered these plans. So far, Chrysaor's and Apache's Solar well and Total's Isabella well are commercially viable.
While the Oil and Gas Authority offered 113 licence areas over 259 blocks or part-blocks to 65 companies in early September, it is not certain that operations will take advantage of this opportunity because of current market instability.
Looking ahead, Harding said in a company webinar that the firm has been given indications from companies that 23 exploration and 10 appraisals wells could be drilled in the UKCS next year, depending on the impact of Covid-19 in 2021.
Mozambique
Mozambique's untapped oil and gas potential was first revealed by initial exploratory drilling in 2007.
Later, natural gas became part of Mozambique's oil and gas strategy to help industrialise the northern provinces of the country. However, after some recent project cancellations, Mozambique's Council of Ministers is now planning to transport the north's oil and gas to the better developed south.
In a tender process run in 2017, Shell was given the right to build a gas-to-liquids plant that would convert gas to synthetic diesel, naphtha, and kerosene; Norwegian chemical company Yara International was allowed to build a fertiliser plant to power the northern town of Palma using domestic market gas; and Kenyan power company Great Lakes Africa Energy was allocated gas to build a 250MW power plant in the north-eastern city of Nacala.
However, whether influenced by the Covid-19 crisis or rising environmental scrutiny in the country, it appears that only the Nacala power plant will take place. Yara has cancelled its fertiliser project and Shell's CEO has been giving indications that the company does not expect to develop any new greenfield gas-to-liquids projects.