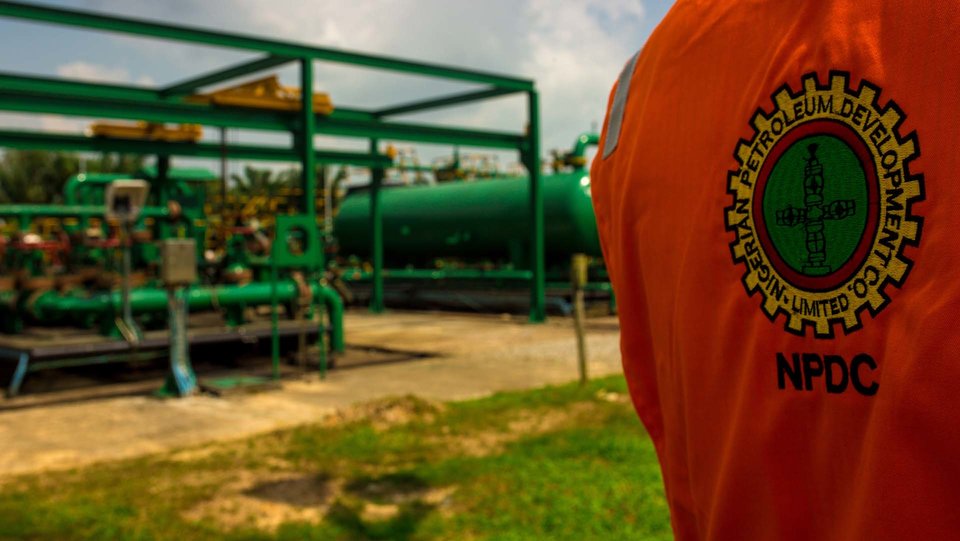 Oil and gas in Nigeria: meeting the R&D shortage
The Nigerian Content Development and Monitoring Board has announced the launch of a $50m research and development fund for developing the country's oil and gas industry. Scarlett Evans asks what does the latest investment mean, and what does the nation's overall oil and gas landscape look like?
Nigerian Minister of State for Petroleum Resources, Timipre Sylva, has announced a $50m funding initiative, saying the money will be used to support and accelerate research findings that could stimulate the economy and bring the country closer to realising its energy potential. Any project submitted for consideration will have to undergo a series of reviews to discern the relevance and commercial viability of the tech proposed.

R&D centres of excellence are to be set up to further aid this scheme, as well as a Technology Incubation and Innovation Center, which is to provide a platform for 'idea generation, incubation and acceleration of innovative ideas to the marketplace'.

The move is supported by the Nigerian Content Development and Monitoring Board (NCDMB), and its executive secretary Simbi Wabote said that the project could help nurture growth of the county's 'home-grown technology' rather than be passive consumers of imported solutions. Given the country's abundant energy resources, there is certainly scope for significant development, and the $50m marks a shift towards the realisation of Nigeria's energy potential.

What could the $50m do?
Establishing a seat at the global energy table is a driving factor in the establishment of the fund, dubbed the Nigerian Content Research and Development Fund. In Wabote's address to the media in Lagos, he drew attention to the correlation between spending on research and development with countries' economic expansion, marking it as a significant means of expanding the country's economy.
"Analysis of global practices of research and development revealed that the combined R&D spend of just five countries makes up 63.5% of the entire global R&D spend," he stated. "These five countries, namely USA, China, Japan, Germany, and India, were also observed to have accounted for over 50% of the global gross domestic products.
"Africa, on the other hand, accounted for less than 1% of the global R&D spend, while its GDP is only 3% of the global GDP."
Similarly, Professor Yinka O. Omorogbe, who spoke at the 2019 Dr. Emmanuel Egbogah Legacy Lecture Series, identified oil and gas as the resources to focus attention on.
"The superpowers are now all petro-powers, particularly the United States of America. Producers are everywhere."
"The superpowers are now all petro-powers, particularly the United States of America. Producers are everywhere," she said. "Oil is not a scarce resource anymore and many countries in Africa have hydrocarbon resources."
In response, Omorogbe said Nigeria needs to channel significant funds into its oil and gas industry, as well as use any proceeds from the oil sector to enact positive change in key sectors of the economy. It is a call that the NCDMB seems to have heard, as the group has set up a ten-year R&D roadmap for oil and gas developments in the country, in which the target is laid out to increase the level of Nigerian content in the oil and gas industry to 70% by 2027.
According to Sylva, the roadmap is based on 'eight success pillars': funding, infrastructure, capability, commercial framework, collaboration, governance, legal framework and enforcement. Improving domestic technological capability in the oil and gas sector is a central part of this new agenda, with a view to making the country a more attractive region for investment.
Additionally, earlier this year the country passed a new oil bill that sets fuel-import license requirements that give preference to local refiners, a bill that has been in the works for two decades. Such moves demonstrate the country's redirection of energies to remedy this previous lack of funding, and the region already has potential upcoming projects that are looking to boost oil and gas production.
Projects in the pipeline
According to Sylva, Nigeria's overdependence on foreign imports stems from a long-standing lack of investment into R&D in the country, not only from governments but private investors. Such a deficit in funding means the nation does not have the adequate infrastructure or facilities to act as a foundation for future development, both in terms of industry and education.
Additionally, a deep dive into the subject by journalist Emmanuel Addeh revealed a disconnect between private enterprises, universities and public research institutes that has also proven an obstacle to streamlining R&D projects in the region.
Nigerian business magnate Aliko Dangote is looking to develop a refinery project just outside of Lagos, with a 650,000 barrel-a-day capacity, making it the largest plant of its kind in the whole of Africa. Reuters reported that cost of the refinery has risen from an initial $12-14bn estimate to $19bn, with Covid-19 causing additional delays.
Another project is one launched by the Shell Petroleum Development Company of Nigeria Limited (SPDC), which has set up a year-long professional and vocational training programme for 40 teens from the SPDC Joint Venture host communities of the Assa North and Ohaji South gas project in Imo State, in the country's southeast. The project is a direct result of the NCDMB's recommendation that capacity in communities that host oil projects should be increased and speaking at the induction, Wabote said it was "part of the country's aspiration to achieve 70% local content retention in the oil and gas sector."
Despite these projects underway, the country's domestic oil and gas sector remains a fragile industry. According to the Natural Resource Governance Institute, Nigeria's oil and gas sector scored 53 points in the 2021 Resource Governance Index, which puts it in the 'weak' performance band.
"Nigeria's 'poor' enabling environment hinders its petroleum resource governance."
"Significant governance challenges remain, with deep-seated, and long-standing issues hampering possible improvements," the group writes. "Nigeria's 'poor' enabling environment hinders its petroleum resource governance, with subcomponents related to control of corruption, political stability and government effectiveness all receiving 'failing' scores."
While such a report does not shed a promising light on the nation's oil and gas industries, this is not to say that the country's aim to boost domestic production is doomed to failure. Indeed the exact details of the latest R&D investment venture are not yet known, and it is too fresh to discern where it may go. With a renewed focus on developing its educational and industry infrastructure, the country could well be placed to tap into its abundant energy resources and become the energy major it has the potential to be. Time will tell what the outcome of the $50m is and where it will go.
Main image: Edo Nigeria: NPDC. Credit: Ikechi Ugwoeje / Shutterstock.com