- ECONOMIC IMPACT -
Latest update: 15 September
The US leads the world in total confirmed cases, with 94.2 million cases reported as of 29 August. There have been an additional 3.7 million confirmed cases in the US since the last set of data was recorded on 26 July.
India leads the world in total number of people recovered from Covid-19 with over 30.9 million people. This is roughly equivalent to the number of recovered people in Brazil and the US combined, despite these countries having close to 80 million more positive cases than India.
The UK leads the world's 'top economies' in number of tests per million people, with 7.8 million tests reported per million citizens.
France and Italy lead the world's 'top economies' in numbers of new tests administered per million people between 26 July and 29 August.
Covid recovery in the Americas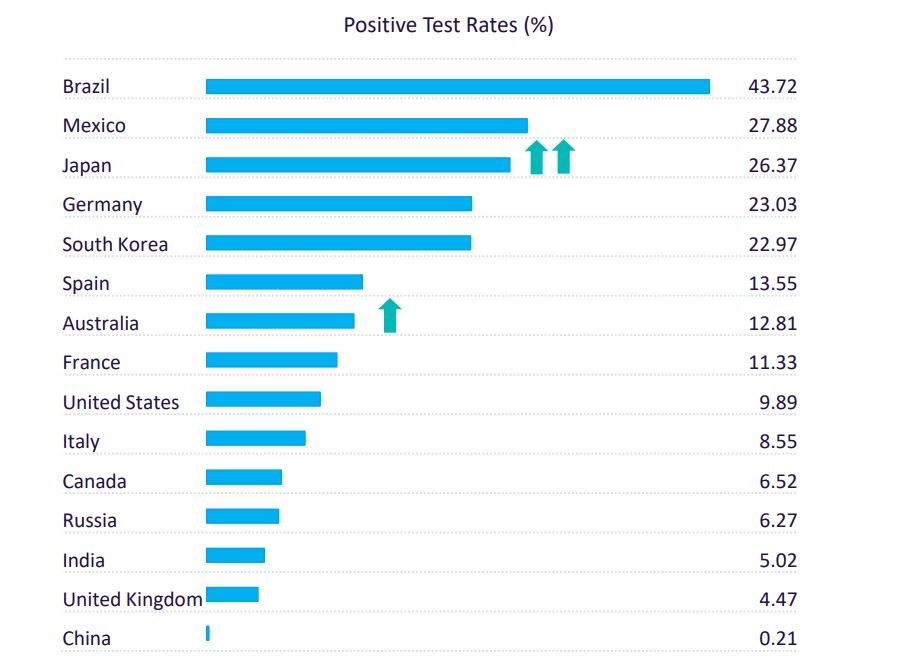 - SECTOR IMPACT -
Latest update: 15 September
ENERGY DEMAND ENDURANCE
Global energy demand has largely shrugged off the Covid-19-induced downturn of 2020 to maintain an upward trend in most parts of the world.

Surging demand and high commodity prices have enabled global oil and gas companies to register strong revenues to date in 2022.
RESURGENCE IN CHINA
However, the resurgence of Covid-19 in China is a stark reminder that the pandemic could still affect energy demand outlooks in the short term.

Nevertheless, the ongoing military conflict in Ukraine and its potential impact on energy exports from Russia will be key in determining the future global demand-supply trend for the oil and gas industry.