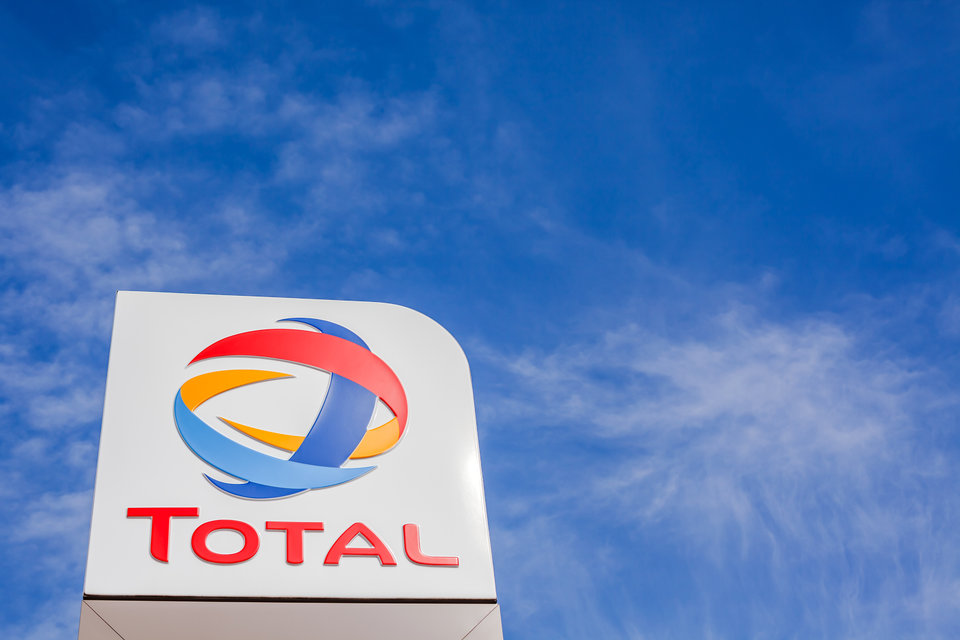 The oceans between European and American oil and gas companies
In January 2021, French oil and gas giant Total announced its intention not to renew its membership of the American Petroleum Institute. This followed a similar announcement by British giant BP in February 2020. The API is the US' largest and most powerful oil trade body so, Matt Farmer asks, if European producers are distancing themselves, does this represent a rift across the Atlantic?
Since the start of 2020, European oil and gas giants such as Total, BP, and Shell have pushed harder than ever to go green. This happened both regardless of the pandemic and in response to it, as oil prices fell and attitudes changed.
In February 2020, BP made its net-zero commitment and has since entered the US offshore wind market. In May of the same year, Total made a similar commitment. Since then, the company has continued to expand its renewables ventures, particularly in solar generation. Shell has also started development on offshore wind farms, and set out plans to accelerate its net-zero transition in February 2021.
At the same time, producers in North America, particularly in the US, have enjoyed looser regulations and an expanding oil market. Producers there have maintained their oil and gas focus, though a change in presidency could challenge this.

At the forefront of the industry, the American Petroleum Institute (API) represents more than 600 companies and acts as the largest mouthpiece for the pro-oil lobby. It has repeatedly and firmly resisted attempts to electrify or regulate the industry.
And now, that's a problem.
The Atlantic rift: is the divide between European and American oil and gas growing?
Climate researchers and oil companies are not naturally friends. Academics have always scrutinised oil giants more than smaller operators, and in recent years their calls have become louder as the public applies more pressure to businesses. In Europe, it seems the giants have been listening.
The Union of Concerned Scientists, an academic-led climate change pressure group, recently summarised the emerging transatlantic conflict of interests. Science policy director Dr Peter Frumhoff published a statement which reads: "No company can claim to take climate change seriously while continuing to be an API member.
"The API has led lobbying efforts to roll back safeguards on heat-trapping gases like methane. More recently, they gave money to Congress members who supported withdrawing from the Paris Agreement and vowed early on to fight the Biden administration's plans to expand electric vehicle charging infrastructure and halt new oil and gas drilling on federal lands.
BP and Shell give millions of dollars a year to lobbying campaigns that oppose critical climate legislation.
"In contrast, BP and Shell have touted support for the Paris Agreement, invested in renewable energy, and announced their intent to achieve net-zero emissions. But as members of the API, BP and Shell give millions of dollars a year to lobbying campaigns that oppose critical climate legislation. These political efforts don't align with stated company positions.
"Meanwhile the French oil giant Total, which holds climate stances similar to those of BP and Shell, recently announced its departure from the API, citing strong lobbying disagreements. This is an important step toward ensuring that the API's days of obstructing important climate policy are numbered. Now is the time for other companies to follow suit."
Why did Total leave the API?
In January 2021, between two large-scale advances in Total's solar business, the company announced it would not renew its membership of the API. In doing so, a company statement cited its main policy differences that staff had discussed with the group.
Some of these aligned with Frumhoff's statement: Total opposed the Trump administration's rollback of regulation around methane emissions, which the API supported. According to Total's statement: "API gave its support during the recent [US presidential] elections to candidates who argued against the United States' participation in the Paris Agreement".
The API has always strongly opposed carbon pricing, whereas Total executives have increasingly voiced their support for the idea. The organisation is also, in turn, part of the Transportation Fairness Alliance, a group that resists US governments encouraging a shift to electric vehicles.

By contrast, Total has won tenders to operate electric vehicle charging networks in France and acquired a charging network in Germany.
The API describes itself as politically neutral and at times criticised both sides of the US leadership campaign. API president Mike Sommers said he is "rooting for President Biden to lead America out of crisis". However, the body has generally promoted policies more aligned with Republicans than Democrats, as have its campaign donations.
We thank @Total for their membership in this critical forum for our industry. We believe that the world's energy & environmental challenges are large enough that many different approaches are necessary to solve them & we benefit from a diversity of views. (1/2) https://t.co/xQr5PTI9VH

— American Petroleum Institute (@APIenergy) January 15, 2021
Total's announcement came days before the inauguration of President Biden, which promised a return to stricter methane regulation.

Around the same time, Sommers told the Washington Examiner: "If they [the Biden administration] did it right and do it in a way that is consistent with our principles, there is going to be common ground with methane regulations. If I were a new administration, I would want the people actually in the business who know the business at the table as I am writing a regulation."
Will European or American oil and gas change to bridge the great divide?
At the recent Baker Hughes Annual Meeting, Total CEO Patrick Pouyanné was asked if he felt there was a transatlantic schism in approaches to the industry's way forward.
Pouyanné answered: "I don't think so. The new US administration has an interesting program for new energies, as we see in the news. But we need to be consistent between what we want to address and our membership of some organisations. At the board level, we will continue to review our membership of these organisations.
"Some of the organisations of which we were a member are not in line with the objectives we think are important for the world. It's not a question of a divide along the Atlantic, and more about consistency. I respect their position, but do not share it."
We need to be consistent between what we want to address and our membership of some organisations.
This is similar language to BP, which said the API was "partially aligned" with the company's position. This came as the company left three smaller trade bodies, citing "misalignments that could not be reconciled".
In this statement, BP CEO Bernard Looney: "My hope is that in the coming years we can add climate to the long list of areas where, as an industry, we work together for a greater good."
As such, European CEOs seem to see the divide as centring on American companies' acceptance of climate change, the Paris Agreement, and the need to change their business practices.

The Biden presidency has promised to further regulate US oil and gas, bringing it into alignment with the Paris Agreement. Regardless of how effective this is, US operators' willingness to engage with it will decide how they engage with European operators in the future.
The API and Total did not respond to requests for comment for this article. BP declined to comment.
Main image credit: dvoevnore / Shutterstock.com